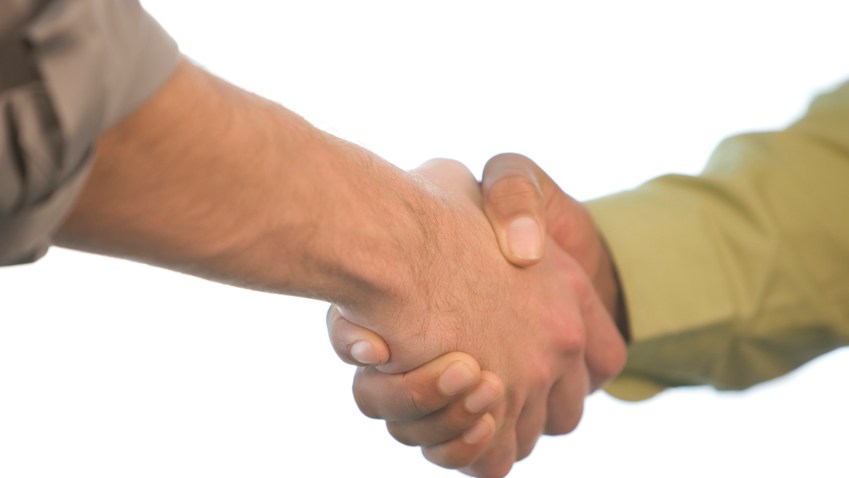 There has been an explosion of entrepreneurship and start-up creation in Chicago over the past few years. At the same time, our region's corporate behemoths continue to chug away, expanding into new markets and delivering goods and services to people across the globe. But how often do our region's start-ups and large corporations collide? Not often enough.
We're starting to see that change. Large companies are realizing that all their good ideas can't just be relegated to the R&D department or internally crowd-sourced among employees. They're starting to see the shiny things in the city that lay beyond their corporate fortresses. They are seeing that start-ups often have what they want -- new technologies, unique capabilities and the unbridled appetite to do what hasn't been done before.
Some big companies have brought the entrepreneurs in-house. Mondelez, the snack business that was spun off from Kraft Foods, launched Mobile Futures, a startup accelerator program housed at its office to improve its mobile marketing capabilities. Nike, Microsoft and PepsiCo are among others that have also launched internal start-up accelerator programs.
But not all big companies can afford the time and capital needed to build and manage an in-house start-up accelerator. Fortunately, a number of civic-minded organizations in Chicago are devoting resources to building stronger bridges between the big and small.
The Chicago Innovation Awards, as one example, recently launched The Innovators Connection, a new program in which 20 large companies, including Cisco, Dell, Hillshire Brands and others, have expressed their needs and opportunity areas in order to find Chicago-based start-ups that can help them solve existing pain points and find new growth.
Governor Quinn also recently launched the Illinois Corporate/Start-up Challenge, in which five large companies have appointed Chief Startup Officers to engage with our region's start-ups.
1871, which boasts 50,000 square feet of workspace for digital entrepreneurs, has been increasingly bringing in large companies to tour its halls and meet its innovators.
One large local firm that is paying particularly close attention to start-ups is Molex, the Lisle-based global supplier of connectors and interconnect parts. Molex realizes that in order to reap the benefits of new start-up technologies, the company must run in the right circles. Not only is Molex deeply involved in the Innovators Connection, the company is also a major participant of Hyde Park Angels, one of the Midwest's largest angel investor organizations.
All of these forums that encourage the mixing of large companies and start-ups is good for our region's business community. Start-ups gain access to large customers and new channels of distribution, while big companies can gain new sources of competitive advantage. It's these types of interactions that will help Chicago flourish as a center of creative activity.
Luke Tanen is executive director of the Chicago Innovation Awards, the region's foremost celebration of new products and services, and co-author of Innovating…Chicago-Style, which tells the stories of 80 Chicago-area innovators who have launched groundbreaking new products and services over the past decade.