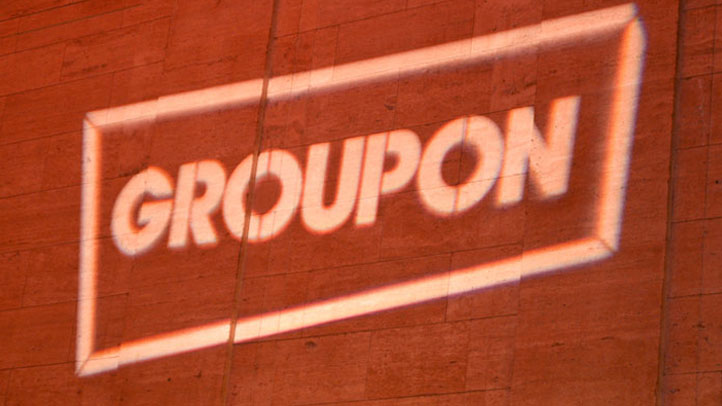 It's been quite a week for Groupon. Its stock has started to rebound, slowly, after CEO Andrew Mason issued an honest letter on the company's current state to his stockholders on Monday. Obviously, though, it's going to take much more for public favor to sway back in Groupon's favor: On Wednesday, financial news publication ValueWalk issued an article exploring why Mason should maybe be jailed for Groupon's misleading IPO. This piece was in reaction to a New York Times article, also from Wednesday, about how a Hong Kong regulator has issued a proposal "which includes prison time and fines of as much as 1 million Hong Kong dollars, or $129,000…if false or misleading information is included in the listing documents filed by companies they bring to market."
Overall, there's still a lack of confidence in Groupon and its ability to succeed. Venture Beat had a piece recently explaining why Groupon Now! "won't work," or rather, honing in on nine major liabilities the endeavor has, like how its app isn't a destination and its overall user experience is "poor." Nevertheless, Google this week still quietly launched a Groupon Now!-like service that's integrated with a Google Maps update for Android. In it, Android users will be able to see which nearby stores are offering deals.
Google isn't the only company that's expanding. Groupon continues to expand its service, too. Groupon's loyalty program, Groupon Rewards, will be expanding nationwide after debuting in Philadelphia late last year. The program will be open to all merchants. The Tribune is also reporting that the program will allow "a customer who spends a certain amount at a merchant across any number of visits [to] unlock a Groupon that can be spent at that business."
Still, it's doubtful maneuvers like these will be enough to buoy Groupon outright. Starbucks CEO Howard Schultz told CNBC on Thursday he only left Groupon because he had only agreed to work there for a year -- in other words, his departure has nothing to do with the company's accounting woes. He also added he has "a lot of confidence in Andrew Mason and the team… it just so happens my exit was timed with the problem they had last quarter, and no one should read anything into that."
David Wolinsky is a freelance writer and a lifelong Chicagoan. In addition to currently serving as an interviewer-writer for Adult Swim, he's also a columnist for EGM. He was the Chicago city editor for The Onion A.V. Club where he provided in-depth daily coverage of this city's bustling arts/entertainment scene for half a decade. When not playing video games for work he's thinking of dashing out to Chicago Diner, Pizano's, or Yummy Yummy. His first career aspirations were to be a game-show host.