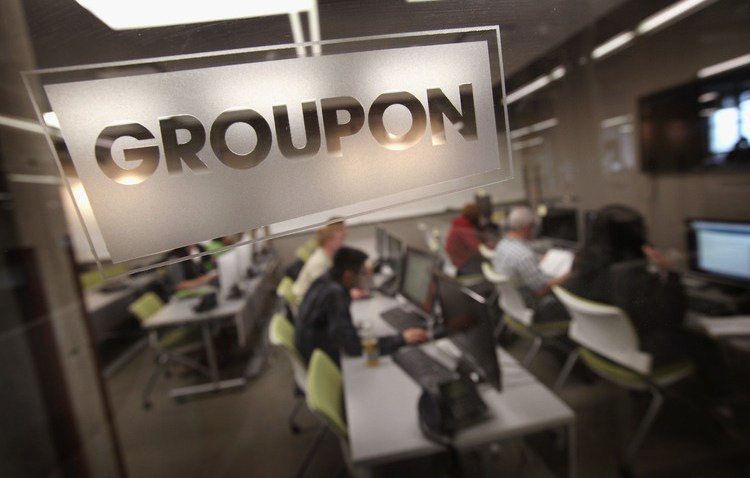 The Wall Street Journal is just one of many publications declaring an early demise for one of Groupon's newest ventures: "Groupon ["Now"] is having trouble packing the product with enough deals to make it very useful. That may be a reason it hasn't caught on."
There's been a rise of this sort of talk slowly over the course of this week, and critics aren't holding back on what they think. But, to be fair, even Andrew Mason has admitted "Now" needs time to blossom. At a recent conference, the Groupon founder described the product as a "longer-term investment," and that investors shouldn't "expect it to become material within the next quarter or two."
Then again, isn't a little bit odd that shortly after having an IPO a company is shifting its core business so profoundly? Sure, there was a time when Amazon just sold books, but its transition into becoming the mega seller it is today was so gradual no one really noticed -- unlike Groupon, which ever other day seems to be rolling out some new service or opening some new outpost in another part of the world.
Elsewhere, AOL Money has picked up a piece that breaks down the psychology of Groupon and other daily deal sites. It's an interesting read, particularly if you're thinking of starting your own deal site.
Groupon's stock, as of press time, is at $20.19.
David Wolinsky is a freelance writer and a lifelong Chicagoan. In addition to currently serving as an interviewer-writer for Adult Swim, he's also a columnist for EGM. He was the Chicago city editor for The Onion A.V. Club where he provided in-depth daily coverage of this city's bustling arts/entertainment scene for half a decade. When not playing video games for work he's thinking of dashing out to Chicago Diner, Pizano's, or Yummy Yummy. His first career aspirations were to be a game-show host.