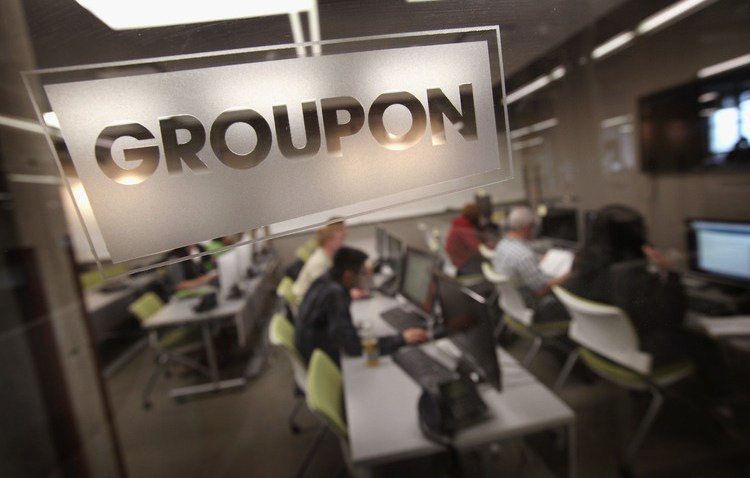 Groupon knows it has to change the way it does things overseas. Its British outpost is happily kowtowing to charges from the Office of Fair Trading that Groupon UK hasn't been representing its prices or offers accurately.
There's apparently proof that Andrew Mason is actively doing what he can to get everything in order: Tech Crunch has somehow gotten its hands on an internal email Mason sent out on Feb. 29 that he's actively restructuring Groupon's international outposts by "promoting seven of [its] best country Managing Directors to International VPs, overseeing different regions of EMEA, and reporting directly into Marc Samwer, our head of International."
Tech Crunch also crunched several numbers indicating that Groupon lost $350 million in 2011 because of its "very aggressive international expansion efforts." This might explain some of the hiccups in the process (especially the problems Groupon China had), and now maybe the proverbial horse is catching up to the cart thanks to these shifts. But this is also coming at an interesting time because Groupon's Middle East chief is quitting. This might be coincidental, but dailydealmedia.com reports that "Groupon Middle East has been accused of delays in delivery of goods bought by customers…. the staff was rude when contacted about the delays."
Elsewhere on the globe, one of the offices Groupon has the highest hopes for is in Latin America. Groupon is doing some corporate shuffling to move former Groupon Australia/New Zealand CEO and Co-Founder Patrick Schmidt to become VP. Oskar Hjertonsson, the founder of Groupon Latin America and Florian Otto, the founder and CEO of Groupon Brazil, will be heading up the transition to new leadership over the next "several months," Mason says. There's a lot of balls in there air with Groupon, to be sure.
Somewhat out of whack with this all is the announcement that two of Groupon's senior executives, CFO Jason Child and Senior Vice President of Engineering and Operations Brian Totty, are getting sizable pay bumps. That's also pretty interesting timing. The Tribune has more on the pay raises. They're both eligible for bonuses, too.
Keep up the great work, boys!
Groupon's stock is at $17.96.
David Wolinsky is a freelance writer and a lifelong Chicagoan. In addition to currently serving as an interviewer-writer for Adult Swim, he's also a columnist for EGM. He was the Chicago city editor for The Onion A.V. Club where he provided in-depth daily coverage of this city's bustling arts/entertainment scene for half a decade. When not playing video games for work he's thinking of dashing out to Chicago Diner, Pizano's, or Yummy Yummy. His first career aspirations were to be a game-show host.