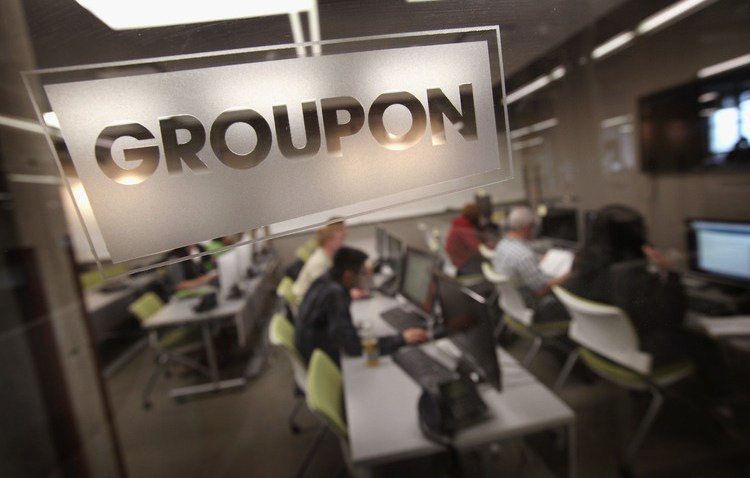 Groupon has done a lot of nutty, strange and unpredictable things over the years, but this could take the daily dealing discount pastry disc: Groupon Singapore has opened a concept store to see whether it'll float. CNET Asia has the skinny on it, with pictures of the store and the baffling explanation of what it offers, which is "three computer terminals, as well as a handful of Apple iPads, for customers to browse, buy and print deals on the spot. However, only physical goods can be redeemed at the store in the Suntec City Mall."
Groupon CEO Karl Chong told CNET Asia that "Groupon will remain an online platform, both on your desktops and your smartphones. The strategy behind setting up the Groupon shop speaks to the huge priority we place on delivering convenience to our customers."
Maybe it's just me, or maybe it's a cultural difference, but it doesn't quite add up. Especially when you consider the fact that Singapore has the highest per-capita smartphone penetration worldwide, according to a recent survey. Singapore has 90 percent penetration, whereas the United States is tied for sixteenth place at thirty-five percent with Portugal, Ireland and Greece.
To read more about the store, hop over here.
Otherwise, Groupon's stock is at $8.85.
David Wolinsky is a freelance writer and a lifelong Chicagoan. In addition to currently serving as an interviewer-writer for Adult Swim, he's also a comedy-writing instructor for Second City. He was the Chicago city editor for The Onion A.V. Club where he provided in-depth daily coverage of this city's bustling arts/entertainment scene for half a decade. When not playing video games for work he's thinking of dashing out to Chicago Diner, Pizano's, or Yummy Yummy. His first career aspirations were to be a game-show host.