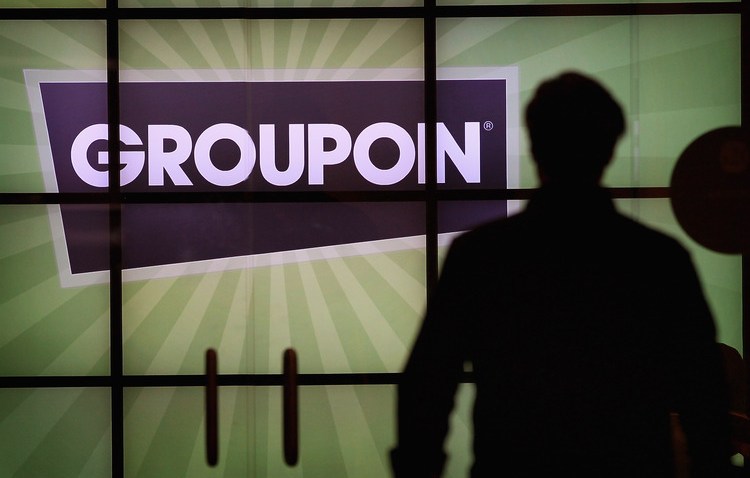 Sometimes, the headlines on Groupon make it hard to tell if anything good is happening.
And, no, not just because Groupon's stock is continuing to slide back down. As of press time, it's at $10.32 -- will it go down to single digits?
No, it's more stuff like Andrew Mason's company snatching up yet another startup most people probably haven't heard of for some unforeseen masterstroke the company hasn't yet revealed it'll make. The latest is Breadcrumb, who makes a POS system that can work on an iPad starting at $99 a month. Check out this video on it for more information:
This coupled with Groupon's recent declaration that it's getting into the POS sector to rival Square and PayPal -- a move that VentureBeat says should "worry" Square -- means, obviously, the company is actually building something here and not just buying one-off companies randomly. It seemed that way months ago, even though obviously that wasn't the case, but Castle Groupon's plan of attack to shake things up majorly is still shrouded in a deal-slinging fog. Groupon has more, but not much more, on this acquisition over on its official blog.
Another familiar occurrence for the company is an executive at an international outpost is departing. This isn't that surprising given how gigantic the company has grown over its relatively brief life thus far, to be fair, though. Groupon Australia Head of Marketing Elisa Chan has been appointed Ninefold's partner engagement manager according to PR Web. Ninefold is a cloud-computing company, and Chan had this to say about the switch: "I'm excited to join Ninefold as cloud computing is the exciting area in e-commerce and technology, and it gives me the opportunity to work with startups and entrepreneurs, a community that I'm very passionate about. It's a new industry for me but the online concepts and skillsets readily translate."
So, how long before Groupon gets into cloud computing? Anyone making any bets?
David Wolinsky is a freelance writer and a lifelong Chicagoan. In addition to currently serving as an interviewer-writer for Adult Swim, he's also a columnist for EGM. He was the Chicago city editor for The Onion A.V. Club where he provided in-depth daily coverage of this city's bustling arts/entertainment scene for half a decade. When not playing video games for work he's thinking of dashing out to Chicago Diner, Pizano's, or Yummy Yummy. His first career aspirations were to be a game-show host.