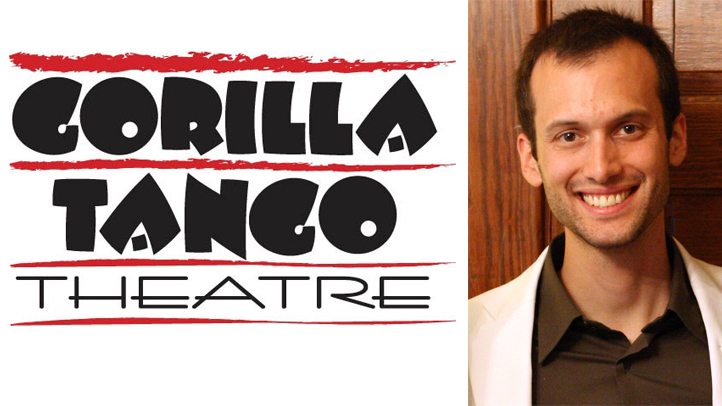 You might think that no one goes to the theater these days, but you would be wrong. Gorilla Tango Theater Owner and CEO, Dan Abbate, can attest to this. If that name sounds familiar, it might be either because you're not in its demographic or you don't go to Bucktown much.
Sure, Abbate's theater in that neighborhood has had its financial bumps in the fiduciary road, but it's doing well enough to have ponied up a reported $420,000 to scoop up the recently shuttered Skokie Theater to convert it into the third Gorilla Tango outpost.
(The first was in Albuquerque.) The theater is your basic storefront setup: Folks pay money to rent the space and run their shows. But GTT goes one step further by using its space also to scout for material that could be further developed and run again later.
The new theater, which opens later this month, will be called Gorilla Tango's Skokie Theater. It's located at 7924 Lincoln Ave. and performances should be starting sooner rather than later.
Anyway, I gave Abbate a call to find out more on the logistics of how you run one theater while opening another, his plans for the franchise and how the Skokie location will differentiate itself from the other locations.
To start with, can you go into some of the logistics of running one theater while getting another up and running as well?
Dan Abbate: Well, basically, the trick with our business is -- which doesn't really necessarily seem like that much of a revolutionary idea or anything in other industries, but in our industry it is revolutionary -- to make maximum use of the space we have. We have a big capital investment in a building and a venue and it doesn't cost us anymore out of pocket, anyway, in direct costs, to run one more show versus less shows. That kind of thing. So we want to maximize the capacity that we have. That's always been our whole business model since we started. We really made our entire process producer-friendly so that we can work with lots and lots of different producers to reach lots and lots of audiences, and thus keep our buildings busy.
So the process of doing that has been successful and moving it to Skokie is the next logical step. Actually, the reason we started looking around in the first place was we were already planning on making another big move before Skokie was available. We have a vision, for lack of a better word, I hate the word, but a chain of these types of venues working with lots of different producers. And we'll try to find shows in the process. The Skokie project actually went very smoothly. This is the third venue now that we've done. We're getting better at it, apparently. [Laughs.] It went very smoothly.
Since this is the third Gorilla Tango outpost, what did you learn in going from the first one to the second one to make sure it was smoother going from the second to the third one?
Dan Abbate: That's a great question. For the first to the second, what we learned was, obviously, when we started the first one we were starting from scratch. There was no process for reaching out and finding new producers and new people to work in the venue. That whole process had to be invented. And then the second one was more about the implementation of that process. We knew what we were doing. We had a rough idea of what we should do so we started reaching out and applying that idea, finally finding producers in the second one. And then, really, what we've found during the second process was refining the process while maximizing revenue, which obviously can maximize the amount of ticket revenue per show.
One way we found to do that is we have our own in-house producers and shows we've put together that are marketable and targeted to specific audiences. That's what we've been doing in the second one, as it were, and the third one is the implementation of both those two things simultaneously as opposed to building up to the self-productions. We're going to be doing both things side-by-side as soon as we start out there. We've got a mix of outside producers bringing us all kinds of things from their various perspectives as well as our self-produced stuff as well.
Can you tell me a bit about why you're deciding to focus more on kid's stuff up in the Skokie Theater? Or how else will that theater be differentiating itself?
Dan Abbate: Yeah. In Skokie, there's two areas we want to develop more. The first area is like you mentioned, kids and family. There's obviously a big kid and family population up along the North Shore. Parking is real good around the Skokie area, so you can get the kids in the car and get them down there to see or participate in whatever it is we're doing. Our audience members should be involved.
We also have a whole separate division. We've got a guy we hired to be the photog guy on our Gorilla Tango Motion Pictures project, which is Gorilla Tango applying our same creative structure idea and put different projects through it so that you can eventually have something to sell at the end. So the thing I like about Skokie in that respect is it is, of course a fully functional movie theater aside from being a live performance venue. That'll allow us to do all of our premieres and film events at Skokie as well.
Is there likely to be as many burlesque shows up there as there is at your Milwaukee Ave. location as well?
Dan Abbate: At this moment and time the burlesque shows are staying in Bucktown. We have a very established audience down here for them. We probably will run some of the parody burlesque shows or build something very specific for the North Shore community. But we don't have any plans for that at this very moment. I'm sure that will come down the line, if at all.
What other plans do you see for the Gorilla Tango franchise?
Dan Abbate: Our entire operation is run with proprietary software that we've been using since we started. All the marketing stuff that goes on cycles through this central server of ours, which of course saves money on staff payroll because the server can do a lot of things that in an automated fashion so people don't ever have to do it. It frees us up of errors and it saves man hours. But aside from the sales pitch of that, that's where we're at right now. The very next step which will be happening in the next few weeks is we'll be reaching out to different markets, smaller markets, but are still kind of slick -- they're known to be culturally relevant. We'll start in those areas and branch off from there: Austin, Seattle and Portland. Those types of community that are known for having one cool cultural things going on. We want to start finding our independent operators in those community.
Honestly, the thing that's great about our business from an operator perspective is that if you want to be in a full-time creative endeavor, this is a business that works for people because with all of our support services -- like the software -- anything that can be done in the central office will be done in the central office. Each venue only needs to have, at minimum, one operator. One person. That's all they really need. They don't need to have a huge payroll. They don't need to have a huge capital expense account to set up the venue. This is going to be very, very cost-effective.
David Wolinsky is a freelance writer and a lifelong Chicagoan. In addition to currently serving as an interviewer-writer for Adult Swim, he's also a columnist for EGM. He was the Chicago city editor for The Onion A.V. Club where he provided in-depth daily coverage of this city's bustling arts/entertainment scene for half a decade. When not playing video games for work he's thinking of dashing out to Chicago Diner, Pizano's, or Yummy Yummy. His first career aspirations were to be a game-show host.