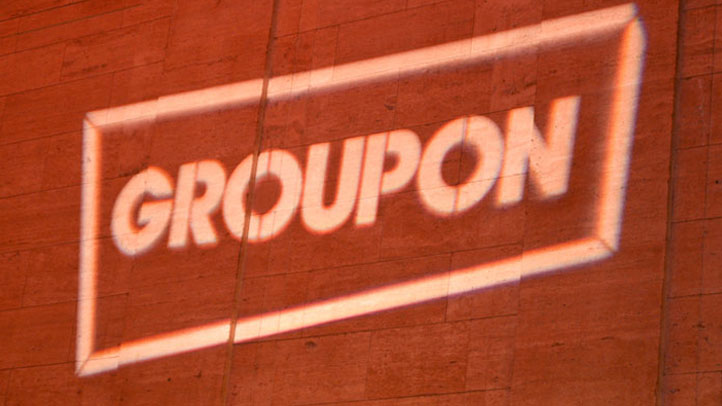 These days, taking potshots at Groupon is more fashionable than summering in Paris. Yes, the company's stock is bearish and has been since real bears hibernated for the winter. Yes, the company has been somewhat quiet. Yes, we can assume the company isn't going down without a fight. Yes, all those headlines about how Groupon's stock -- which is at $6.89, as of press time -- is on a deep discount are overly obvious and barely clever.
So, what is actually going on with Groupon since we last checked in with them?
Well, not a whole lot, per se. Groupon's Ireland outpost has allegedly been continuing to email customers who have unsubscribed from its email list. The Irish Independent has the story:
However, in a number of cases, the Irish Independent has learned that Groupon has continued to email customers or that the emails stop -- only to resume a few days later. A spokesman for the Data Protection Commissioner said yesterday that it had investigated Groupon regarding this matter earlier this year, but would carry out a new probe if a member of the public was to make a formal complaint to the commission… A spokesman for Groupon said users could contact it directly at support@groupon.co.uk if it was "too much of a hassle" to unsubscribe themselves.
The aforementioned spokesman also added that Groupon has had issues like these since February and will look into it again if someone sends a written complaint.
Elsewhere on the globe, Groupon Malaysia is planning to amp up its "regional integration to allow it to provide more regional offers to its subscribers and opportunities for retail marketing ventures to its merchants." So says Joel Neoh, the VP and general manager of Groupon Southeast Asia and India. Neoh added that, in terms of sales, variety, subscribers and merchants, that Groupon is the largest group-buying website in Malaysia. So it's in a good position to expand, and expand it will into more cities around the area.
Finally, remember a bit ago when a DC waffle place, Back Alley Waffles, scapegoated Groupon for shuttering its doors due to, as its owner said, "the shocking business practices of an obscenity known as 'Groupon?" Well, the plot thickens because not only did Groupon come forward and say BAW knew exactly what it was getting in for when it signed up a Groupon and even tried to dissuade it from selling so many Groupons, but now DCist is reporting that the restaurant's employees are filing complaints over unpaid wages.
Or is that somehow Groupon's fault, now, too?
David Wolinsky is a freelance writer and a lifelong Chicagoan. In addition to currently serving as an interviewer-writer for Adult Swim, he's also a comedy-writing instructor for Second City. He was the Chicago city editor for The Onion A.V. Club where he provided in-depth daily coverage of this city's bustling arts/entertainment scene for half a decade. When not playing video games for work he's thinking of dashing out to Chicago Diner, Pizano's, or Yummy Yummy. His first career aspirations were to be a game-show host.