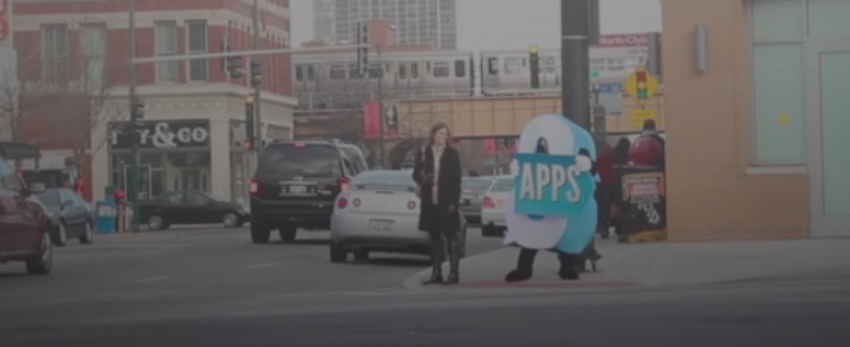 I spend most of my time researching start-ups, especially those based in Chicago. I make it my job to stay informed about the newest companies and the people behind them. The eternal need for me to be plugged in is what makes my morning commute so unbearable—I miss hours that could be spent investigating the "Next Big Thing." Luckily for me, Bytes Over Bagels can fill me in while I'm in the car doing so. The weekly tech podcast showcases start-up leaders in the Chicago community every Wednesday, but the personalities behind the featured ventures keep busy during the rest of the week as well.
The team is composed of producers who record, edit and publish Bytes Over Bagels at breakfast and switch gears to focus on Eight Bit Studios, a tech company that collaborates with Chicago start-ups and major corporations alike, by lunch. The privately held agency helps their clients define branding, user experience and both front and back end development.
The digital agency creates web and mobile apps for major brands, while juggling its own games and utilities produced under the Eight Bit Studios name.
Many digital agencies in the city have received attention for their prowess lately, including Doejo, an award-winning design firm that helps organizations build products, services and experiences. Another agency that comes to mind is 8th Light, a company that specializes in web apps.
All of these companies are gaining momentum, but Eight Bit Studios was nominated for Built In Chicago's Digital Agency of the Year Moxie Award, certainly an accomplishment worth noting. On top of that, they're the only ones who have figured out to make my morning commute a little easier, even if it's only once a week.
Adam Fridman is the founder of MeetAdvisors.com, a social network for entrepreneurs. MeetAdvisors allows for professionals to give free advice to those seeking help with their business ventures. Forbes has coined MeetAdvisors "Yelp for entrepreneurs." Armed with a Master of Science in Finance and experience in corporate finance and investment banking, Adam spent the past 10 years tackling a number of ventures with a focus on business development and strategy.