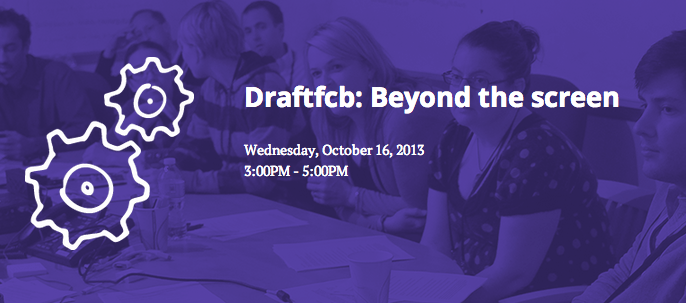 Chicago Ideas Week is coming back once again, and the third time around we're all hopefully more savvy about the event and what it offers. But nobody's an expert, and nobody can be expected to catch possibly everything they'd want to at the annual gathering of minds from multiple disciplines all over our city from Oct. 14 through Oct. 20. So, Inc. Well's here to help with a series of profiles designed to highlight the benefit of attending, assuming some things about you since you already read this blog. Right?
The event: Draftfcb: Beyond the Screen. Wednesday, Oct. 16, 3 p.m. 'til 5 p.m. at Draftfcb (101 E. Erie St.) Tickets not yet available, so keep an eye out here.
Who's Speaking: Chad Owens, the advertising agency network's VP of and planning director of digital/UX, will be hosting the event.
Why you should care: The event sounds rather fancy and highfalutin ("Draftfcb's team of User Experience & Planning experts will lead a structured ideation and prototyping workshop to help you think differently about how to solve real world problems–big and small") but really it sounds like it's got a laser focus on practicality and changing up your approach to discussions and solving problems. And what else, really, in working life, is there? Draftfcb has been around a long time (since 1873) and has agencies all over the world, so, this is a rare peek inside some of the thinking that helps them running day to day. All in all, not a bad way to spend a Wednesday afternoon/early evening.
David Wolinsky is a freelance writer and a lifelong Chicagoan. In addition to currently serving as IFC's comedy, film, and TV blogger, he's also a comedy-writing instructor for Second City and an adjunct professor in DePaul's College of Computing and Digital Media. (He also co-runs a blog behind the DePaul class, DIY Game Dev.) He was the Chicago city editor for The Onion A.V. Club where he provided in-depth daily coverage of this city's bustling arts/entertainment scene for half a decade. His first career aspirations were to be a game-show host.