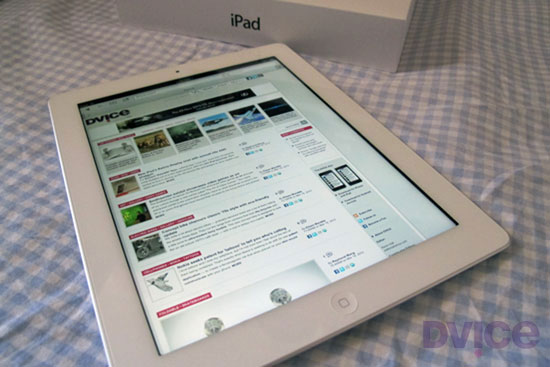 Recently, I laid out how you can pretty much run your entire business from an iPad. As the headline suggests, this is part two, the conclusion, of this series. Previously I explored how the iPad is prefect for collaboration and communication. This time, I'll delve into how it helps with productivity and supplementing other hardware.
Productivity
Creating content internally often entails text editing, whether quick notes, blog posts, or sending announcements to our students. Outside of that, personal productivity takes place across multiple methods.
I rely heavily on Evernote for quick note taking, and editing. Anytime we're in a meeting our default is now to snap a photo of any associated material, i.e. whiteboard, and store it in Evernote for later retrieval or processing. If you're unfamiliar with Evernote, it has the ability to snap a photo and process any text within it to become searchable. Never lose a whiteboard or mockup again.
For text editing or quick entries I rely on a simple tool like Simplenote to dump my thoughts. If I'm in the mood to handwrite a note or sketch a mockup, Penultimate is my go-to application.
When it comes to heavier documentation or editing I rely on Apple's core suite of productivity applications. iWork offers Pages, their word processing application, Keynote, their slideshow application, and Numbers, their spreadsheet application. Each of these applications work successively well with current Microsoft Office formats, so opening and editing isn't a problem.
Hardware
You purchased your iPad as a cost-effective solution to hardware, right? It's far cheaper than most laptop, and is a much more pleasurable experience dealing with. Aside from the iPad itself, here are a few simple and also cost effective hardware additions you can purchase to streamline your work process.
Have paper you'd like to digitize? Doxie now has a wireless scanner that sends files directly to your iPad or to the cloud. It's amazing to think you can scan a document, sign it on your iPad, save it in Evernote or Dropbox, and email it out. That alone should showcase the progression alone iPads have made in the workplace.
Bluetooth keyboards are great if you write long form often. It's faster and often easier on the hands depending on your desk and hand positioning. A stylus can also help in similar fashion.
Sometimes working off a smaller iPad screen can become tiring. I imagine the iPad 3's retina display mitigates much of that, but if you're still looking for a larger screen, or even to use your iPad as your presentation machine, consider an Apple TV and/or dock connector-to-HDMI cord. Provided your Apple TV and iPad are on the same WiFi network, you'll be able to wirelessly stream your entire iPad screen and sound to any TV or projector the Apple TV is connected to. The HDMI dongle works in the same fashion, just wired.
Told You It'd Work
Like with any progressive technology, there will always be struggles in adopting it, especially if your company is already using far outdated hardware and software. Sometimes jumping ahead of the curve, and taking a leap of faith pays off more than you think.
Personally I feel it adds value to my work, if only because I'm physically touching it. There's something to say for being able to directly manipulate an object, to physically write atop an email or application. The contact seems more physical, more personal. More than anything though, I enjoy it.
Arvin Dang works with Code Academy, a three-month, beginner focused, hands-on course to learn Web Design & Web Development in the heart of Chicago. All we ask is that you're passionate and have ideas. We'll teach you how to build them. Apply today, or tweet us @codeacademy.