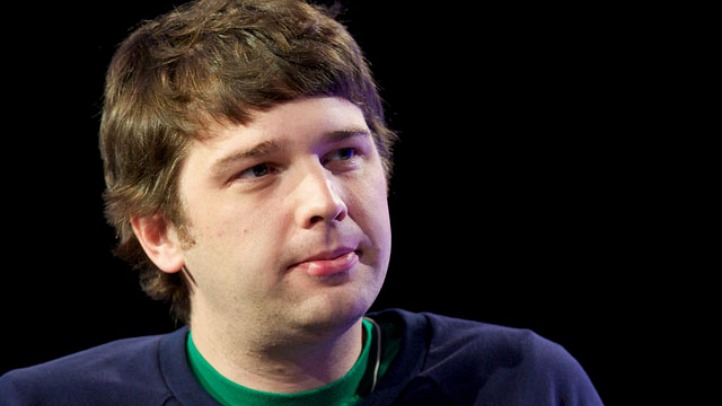 If there's one word Groupon and all its kooky tangent-lovin' writers don't seem to know the meaning of, it's "irony."
At a town hall meeting on Wednesday, CEO Andrew Mason, after apologizing for drinking too much beer, told employees that the company needs to grow up and stop taking "stupid risks."
The meeting is part of a series of weekly town halls where employees will have a chance to ask questions of its executives. Admittedly, the beer isn't that big of a deal -- I've worked in places where we could drink at our desks on Fridays -- though the Wall Street Journal (and MSN Money) finds it unthinkable people can be productive with a beer in their hand.
It seems like upper management is finally taking the problems facing its sinking stock seriously.
"We're still this toddler in a grown man's body in many ways," Mason said in the meeting. Mason also admitted that the revision of its financials was "the latest in a string of just us making an example of how bad we are at being a public company. We have to get good at this."
And for what it's worth, a recent Medical Daily study found that drinking alcohol "may enhance a person's problem solving skills." So, you know, good on Mason for knowing that.
So what's down the turnpike? According to the Wall Street Journal, who spoke with "a person familiar with the matter," there will be better compliance with accounting rules, at least two new board members and several additional senior-management hires.
And hopefully, fewer mistakes.
David Wolinsky is a freelance writer and a lifelong Chicagoan. In addition to currently serving as an interviewer-writer for Adult Swim, he's also a columnist for EGM. He was the Chicago city editor for The Onion A.V. Club where he provided in-depth daily coverage of this city's bustling arts/entertainment scene for half a decade. When not playing video games for work he's thinking of dashing out to Chicago Diner, Pizano's, or Yummy Yummy. His first career aspirations were to be a game-show host.