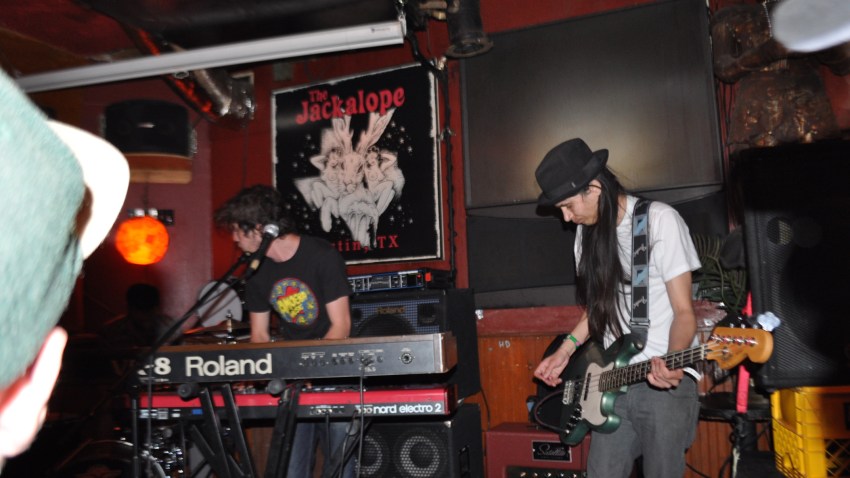 SXSW, one of the largest interactive, film and music fests in the world is a hot bed for new, exciting ideas. Sure, there's the music, but for entrepreneurs, the interactive part of the festival offers the perfect playground of digitals tools from all over the world. During the festival (and for days after) I could not resist trying out the plethora of programs and apps designed to amp up the performance of your business and support interesting campaigns. Here are seven I loved that I hope you will love, too.
ProxToMe (free)
What it Does
ProxToMe allows you to discover people nearby using iOS devices and easily share digital content cloud-to-cloud in real time. The app locates users within 250 feet and allows for seamless interaction, with no file size limits (users receive information via Dropbox).
How it Helps You
This app is perfect for sharing important content at an event (think media kit, video of your client's performance, a special offer). What makes it extra-cool is there is no hardware required or shaking/tapping devices required.
Younity (free)
What it Does
Younity was a SXSW Interactive Award nominee; and for good reason. Most of us have been in a situation where we've left an important file on your home computer that you need at work (or vice versa). Younity connects all of your devices via a "personal cloud" that allows you to access all of your files when you need them without synching or using up extra space on your device (unless you decide to download the file).
How it Helps You
If a file needs to be sent while you are away from your computer, you can access it remotely via your mobile. This allows you to stay productive without having to drive back to you home or office.
Hater (free)
What it Does
Like the name suggests, this app, which just launched on iPhone (right on schedule for SXSW), gives an "anti-like" option. Its purpose is to allow people a platform to "share things they hate with the people they love." If something is getting on your nerves, like an I-290 traffic jam, you can take a pic with the "Hater Cam" and rant away. You can be anonymous on the Hater service, or can boldly share your distaste on your other social networks. There is an Android version launching soon.
How it Helps You
This app is perfect for cause or community/government affairs campaigns that seek to affect change. For example, you may increase visibility around an issue that needs to change (like lack of fresh water in certain global communities) or build a coalition around a cause seeking to wipe out unfair practices.
Hyperactivate (cost varies by campaign)
What it Does
This social marketing solutions company specializes in designing applications combining consumer engagement, advertising and word of mouth. The developer has become known previously for its application Hashtagart; which takes fan responses from Twitter and Facebook and turns them into a custom mosaic created from their images/avatars. These campaigns come complete with campaign measurement tools.
How it Helps You
Hyperactivate was a huge SXSW hit with its real-time American Airlines interactive Twitter wall. Buzz, engagement and inspiring people to action is what this fun and powerful tool to can help with.
LeadRocket (basic- free; premium-$7.98/month; team - cost varies)
What it Does
This tool helps entrepreneurs and their salespeople build relationships with clients on social media. It notifies users when a customer responds to digital outreach; measuring page views, feedback and click throughs.
How it Helps You
LeadRocket keeps you in the know, telling you exactly when someone looks at/responds to your Facebook posting or tweet, giving you the immediate heads up on what content consumers are most interested in and when you should reach out to them.
Flitto (lite-free; plus - $20/month; ultra - $50/month)
What it Does
Flitto translates social media content in your native language; allowing you at access content from around the world.
How it Helps You
Nothing better than staying in the know, especially if you do, or want to do, business globally. This app allows those of us who only know one language well to play and communicate in the worldwide sandbox.
WeVideo (lite;free)
What it Does
WeVideo is a cloud-based video editor that allows for social media integration featuring easy-to-use themes and simple drag and drop editing.
How it Helps You
This software makes it easier for those who are not talented at editing to create engaging videos that are consumer-friendly.
Jetta Bates-Vasilatos is founder of Twist Communications and a life stylist with 10+ years of award-winning consumer engagement/strategic planning experience for luxury and global brands like BMW and Coca-Cola. She also serves as an on-air correspondent and writer with a focus on luxury and experiential tourism, lifestyle, sustainability, and personal finance (how to be chic yet savvy). Jetta has appeared on stations such as WCIU-TV, KBS-TV(Korea), ABC-7, CLTV and KBC-TV (Kenya), writes for national print publications such as Essence, Recommend, Ebony and HomeStyle Design and is the host of the Jettasetting segment on WVON radio.