Two of the best places to work in the whole world are based right here in Chicago, according to Fortune's new list of the 2018 World's Best Workplaces.
Fortune partnered with workplace-culture analytics firm Great Place to Work to survey employees and determine which companies put their people first while staying "ahead of the curve by continually innovating their culture to meet the constantly changing demands of work, technology, and the marketplace."
These Are the 37 Ill. Hospitals Ranked Among Safest in US
Surveys showed San Francisco's Salesforce, which topped last year's list, was once again the leader. Chicago popped up twice on the list thanks to Hyatt Hotels Corporation, which ranked 14, and AbbVie, which ranked 16.
"Hyatt is a great place to work because they treat you and respect you as people," one employee said in a survey. "They care with authenticity and want everyone to be at their best yet be themselves and motivate you."
A surveyed AbbVie employee said: "Great trust in the employees, so you can work much freer, more motivated and more efficient. Clear strategy requirements. Everyone pulls together -almost like a family. You are very welcome to work at AbbVie. All in all, a great employer!"
Three other Midwest companies made it to the Top 25: Stryker Corporation, based in Kalamazoo, Michigan, placed 12th; SC Johnson, based in Racine, Wisconsin, placed 18th; and 3M, based in Maplewood, Minnesota, placed 21st.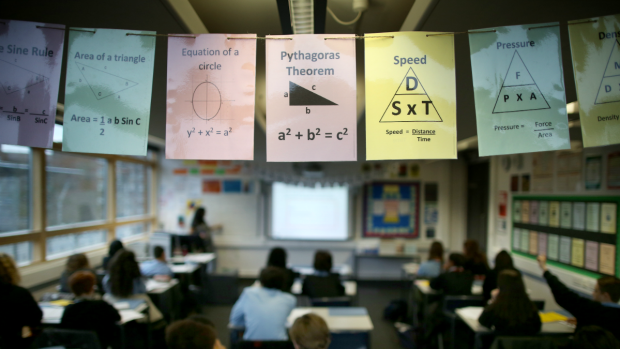 These Are the 20 Best Public High Schools in Illinois
To be eligible, companies had to apply and be named to at least five national Best Workplaces lists. They had to have 5,000 employees or more worldwide, and at least 40 percent of the workforce had to be based outside of its home country.
"Extra points are given based on the number of countries where a company surveys employees with the Great Place to Work Trust Index, and the percentage of a company's workforce represented by all Great Place to Work surveys globally," Great Place to Work said.
Here is this year's list:
1. Salesforce
2. Hilton
3. Mars, Inc
4. Intuit Inc
5. The Adecco Group
6. DHL
7. Mercado Libre
8. Cisco
9. Daimler Financial Services
10. SAS Institute Inc.
11. National Instruments Corporation
12. Stryker
13. SAP SE
14. Hyatt Hotels Corporation
15. Cadence Design Systems Inc
16. AbbVie
17. American Express
18. SC Johnson
19. EY
20. Admiral Group plc
21 3M
22 Belcorp
23 Adobe Systems Incorporated
24 Natura
25 Scotiabank