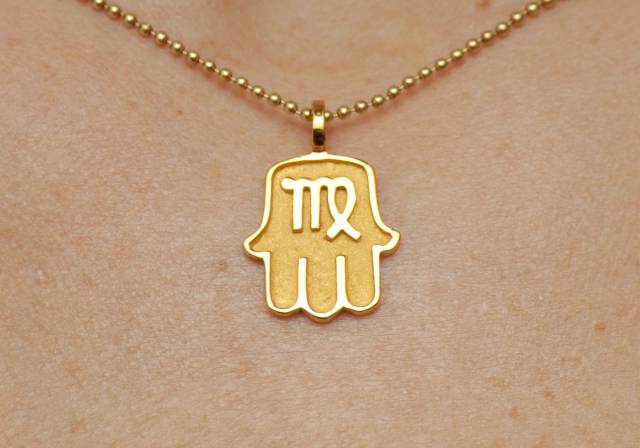 What's your sign?
Pisces, Cancer, Libra -- it doesn't matter what sign you were born with, you can get your zodiac fix in the form of an intricate silver or gold necklace from the newly debuted Hamsa Collection.
The Hamsa Collection is a jewelry line consisting of 12 Hamsa charms, each one representing a sign in the zodiac.
Founder Julie Lampert utilizes her passion for astrology by creating an astrological description to accompany the charm you choose. The necklaces are available in sterling silver or gold plated sterling silver, and retail for $180.
Hamsas are representative of the hand of God and are believed to protect the wearer by warding off the evil eye. Believers say they bring good luck, happiness, health and peace to those who wear them. A little luck never hurt anyone.
Lampert
named her jewelry company ELTIF Designs after the initials for "Enjoy Life To Its Fullest." With these cheeky charm necklaces, it's kind of hard not to.
The ELTIF Design's December trunk show takes place Thursday at
Sofia Vintage
(1165 North Clark St.) from 5:30pm – 9:30pm with the Hamsa Collection featured.