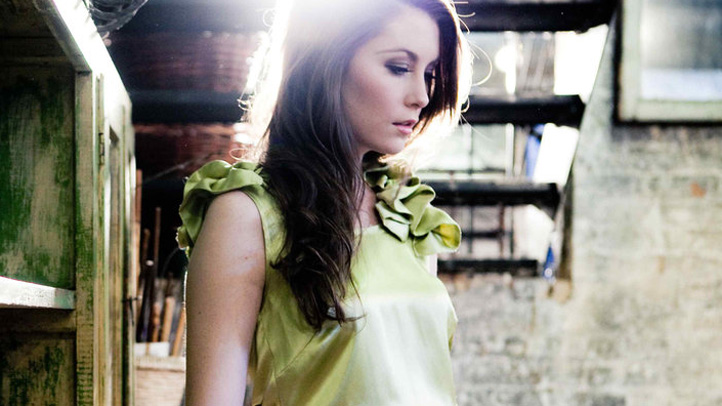 Stores may be filling up with fall clothes , but the thought of buying a pair of wool pants and fur vest right now is enough to make us start sweating.
Stock up on summer merchandise at Zamrie on 1213 W. Diversey. The store will be offering at least 50 percent off during their summer blow-out sale through July 28.
Owner and Macy's Fashion incubator alum, Ashley Zygmunt, is offering a steal on her versatile blouses at the sale and she also has a few things to say about dressing for this extreme heat and still looking stylish.
It's HOT outside. How do we look stylish when the temperature is unbearable?
Wear light weight fabrics. It's even good to layer pieces to give the outfit more depth (i.e. a tank top layered with a silk chiffon top and a blazer worn with a lightweight skirt or shorts).

What's the best way to transition a look from office to bar, esp in the summer months?
Once again, it's about layering with light weight fabrics. At work, throw on a blazer over a tank, and when you go to happy hour remove the blazer and you are ready to go out on the town. It's all about knowing how to layer appropriately. Don't be scared.
If you're lucky enough to be spending the day at the beach instead of inside, what key pieces will get you from beach to bar when you don't have time to go home in between?

Great sandals are key here, something similar to a strappy flat sandal like a simple gladiator. Also, we go back to lighter fabrics and one can either throw on a dress or a tunic and shorts. In this case, the tunic is great to wear just with your suit at the beach and when you are going out, add the shorts or skirt. Don't be afraid of color.

When at the beach, keeping accessories simple keeps one from losing a pair of earrings or a necklace, so I would recommend a belt… its easier to find.

Are shorts ever office appropriate?

Yes, as long as you follow the rule of only showing one thing (ie. chest, legs, back, or arms) and in this case, you are showing the legs. Make sure your arms and chest are covered if you wear shorts to the office.

What's your favorite outfit to wear on nice summer weekends for trolling around the city?

A great sun hat, simple tank, shorts, and a great piece of jewelry.