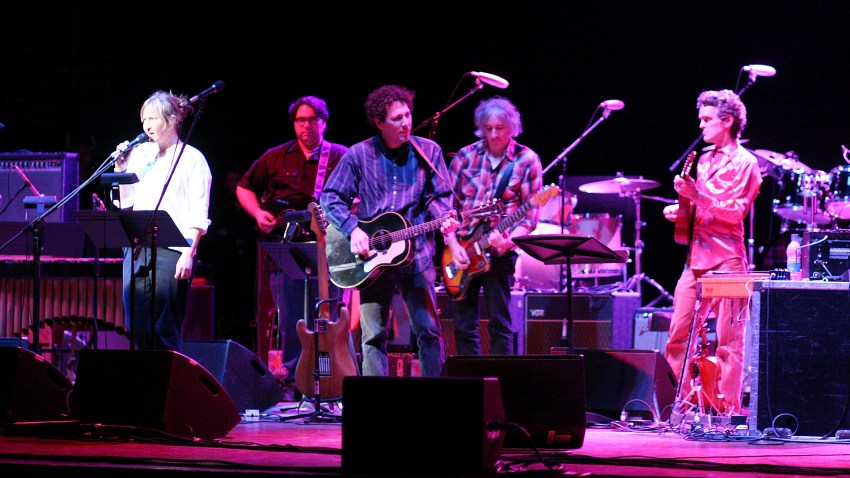 TAKES THREE TO TENGO: Shoegazing trio Yo La Tengo play the Vic Theater with openers Cheap Time. The group, long dubbed a "critic's band," tours behind its newest album, "Popular Songs," which has so far lived up to its name. 3145 N. Sheffield Ave.; Lakeview. Doors open at 6:30 p.m. $23. All Ages.
DIORAMA-RAMA: Ever wonder what was the most significant year in the life of Pluto? Local comics writer-artist Grant Reynolds wondered the same thing and dedicated part of his latest collection of short comics, "Comic Diorama," to answering that question. Reynold will sign copies of his latest endeavor at Quimby's. 1854 W. North Ave.; Wicker Park. 7 p.m. Free.
GOING GOTH AT THE HOUSE OF BLUES: Industrial-metalist Revolting Cocks play music comic-book supervillains would listen to at some rusty, southern truck stop, right after listening to the similar-sounding Ministry and My Life With The Thrill Kill Kult. The Revolting Cocks play the House Of Blues in support of their upcoming album, "Sex-O Olympic-O." 329 N. Dearborn St.; River North. Doors open at 7 p.m. $26 in advance or $28 at the door. 17 and older.