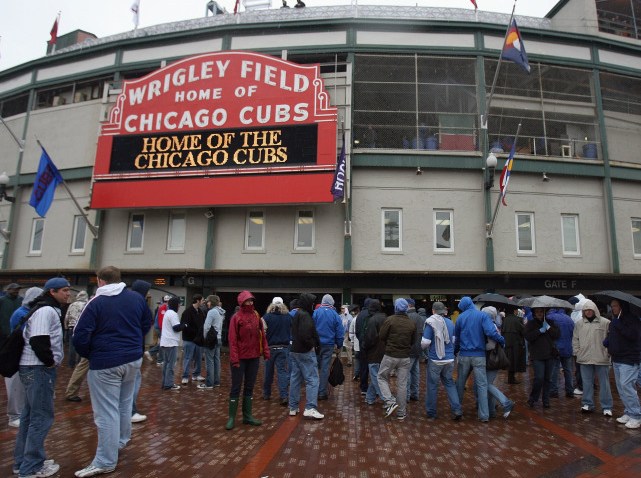 OFF-SEASON FUN: Thank the lord there's finally something useful and exciting going down at Wrigley Field. The baseball field has been converted to a skating rink, so stop by the stadium and lace up those skates before drunk Cubs fans show up, insisting next year will "be the one." 1060 W. Addison St.; Wrigleyville.2 p.m. to 9 p.m. $6 for children and $10 for adults. Free parking.
THE PERFECT X-MAS GIFT: The folks behind the popular blog Everything Is Terrible stop by the Hungry Brain to screen some messed up holiday-themed videos. It's probably the best holiday gift Chicago could give you. 2319 W. Belmont Ave.; Roscoe Village. 9 p.m. Free.
THE THIN BLUE LINE: Corneliu Porumboiu's "Police, Adjective" screens tonight at the Music Box. This winner of the Cannes Un Certain Regard jury award follows a young cop who doesn't want to bust a teenager for smoking some dope, but his hard-as-nails chief has other plans. 3733 N. Southport Ave.; Lakeview. 2:10 p.m., 4:30 p.m., 7 p.m., and 9:30 p.m. $9.25.