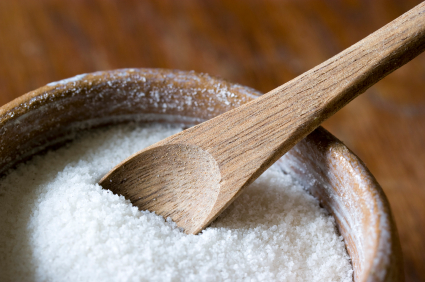 You could say this former attorney decided to shake things up.
Weary of the lawyering life and inspired by the unrefined salts at restaurants around town, Chicago local Christopher McVety launched his very own boutique salt company, Beyond the Shaker, last month.
The site's part salt resource, part salt store. On the 411 side, McVety's created a huge repository of salt info, beginning with types of salt (mined vs. unrefined, kosher, blended, etc.), how salt is used (e.g., as a brining preservative or with popular cocktails), and salt history -- Did you know Ghandi led the "Salt Satyagrah," a march to end the British sales tax on salt, in 1930? And that the word "salary" comes from the Roman word "salarium," which referred to paying their soldiers with salt? Great dinner party conversation.
Once you're edified, hit the store. It's stocked with saltware, natural salt products from around the world, plus special gourmet blends crafted by chef Eric Nittolo of the acclaimed Boathouse Restaurant in Traverse City, Michigan. Salt categories include foundation salts (Bamboo Jade with bamboo lead extract, Himalyan Pink...), wet salts (basically oil-infused crystals that form a spreadable paste), and chef's blends, e.g., the Hot Habanara Blend -- a combo of chili peppers with Hawaiian Black Lava & Red Alaea salts.
To help you choose, McVety's listed each salt with a history of its production, plus recommendations on which food the salt pairs best with.
If you're intimidated by all this, don't worry -- hit the Ask the Chef section (where Nittolo answers reader questions), and check out the recipes. Then get cookin'.
Copyright FREEL - NBC Local Media