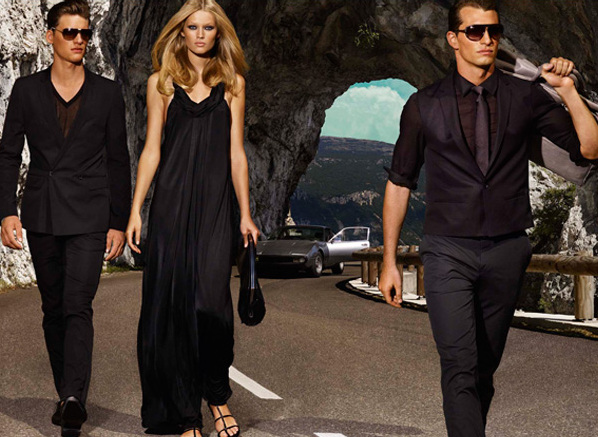 We're strong believers that shopping should always be an event, but sometimes the experience is actually elevated to a special occasion. Style Chicago, an online lifestyle resource, and Beta Boutique, Chicago's only permanent sample sale, have joined forces to bring us a Hugo Boss preview shopping party at EnVent in River West from 6-9PM on Wednesday, June 3.
The stylish soiree will offer the first shot at more than 11,000 items from the Hugo Boss men's and women's collections. Men's items will include suits, sport coats, dress shirts, pants, jeans, leather jackets, ties, shoes and casualwear. Dresses, blouses, jeans, pants, skirts and handbags will be on offer for women. The sample sale will then open to the public on Thursday, June 4 and will continue through Sunday, June 7.
The preview shopping party will offer complimentary appetizers from Chicago restaurants Marche, Gioco, Red Light and Opera, along with a Smartwater Bar, iced tea from Talbott Teas, Paulaner and Hacker-Pschorr beers, cocktails from Basil Hayden's and Diablita wines from Sonoma County, made available through Randolph Wine Cellars.
If you're not sufficiently enticed, consider the goodie bags: These his and hers treasure troves will feature items from more than 35 top beauty and lifestyle brands, including Redken, Urban Decay, Massage Envy and Equinox Fitness. Only the first 250 ticket buyers will snag a bag, so snap to it.
Tickets to the Hugo Boss preview shopping party are $25 per person and can be reserved online or by calling 800-838-3006.
Copyright FREEL - NBC Local Media