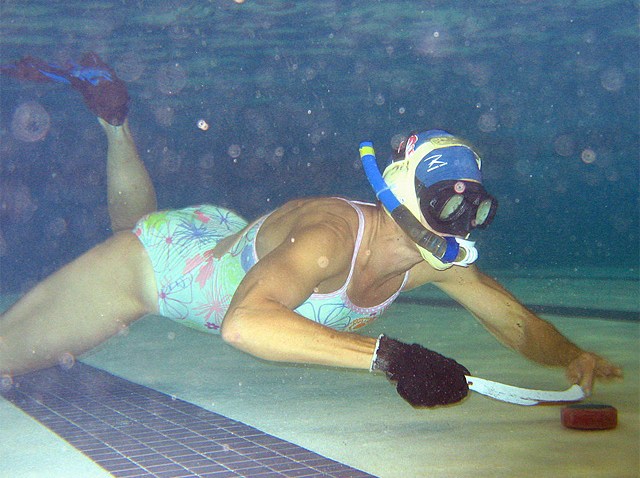 TAKE A DIP IN THE PENALTY BOX: The Chicago Underwater Hockey Club meets up at the Kennedy-King College pool. Yup, that's underwater hockey, and don't let that intimidate you -- the group allows newbies at each meeting as long as they give advanced notice. 700 W. 63rd St.; Englewood. 7:30 p.m. to 9 p.m.
FIELD TRIP: General admission to the Field Museum is free, which is great considering how the holidays are almost here. Forget the stress of holiday shopping and unwind at one of the mellowest places in Chicago. 1400 S. Lake Shore Drive; Near South Side. 9 a.m. to 5 p.m. Free.
WHAT'S MY LINE?: The Gene Siskel Film Center screens "Trust Us, This Is All Made Up," a documentary that follows Chicago improv comedians TJ Jagodowski and David Pasquesi. What makes the duo interesting is how their hour-long shows are done completely off the cuff. 164 N. State St.; Loop. $10 general admission, $7 for students, $4 for SAIC students and faculty, and $5 for film center members.