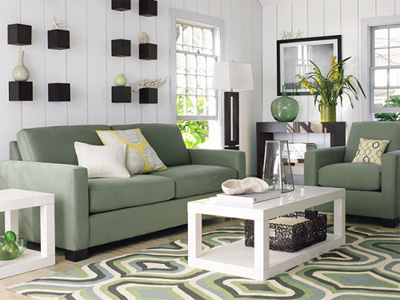 That ratty stained futon from college may bring back some stellar memories, but c'mon, it's time for an upgrade.
Style savvy peeps who are looking to furnish their pad and save a few bucks at the same time will rejoice in the news that West Elm has opened its first Chicago location, smack dab in the heart of Lincoln Park.
The store takes over the old Whole Foods location at North and Sheffield, but instead of overpriced produce, you can now bask in sleekly-designed modern furniture pieces and accessories including couches, bedding and desks.
The 20,000 plus square-foot store is big enough to keep merchandise on site -- meaning you can purchase your couch and actually take it home with you instead of having to wait for 6-8 weeks for it to be delivered.
The new store is also arranged with fully-furnished loft settings designed to show complementary rooms of the home together. Many of the pieces are made for small spaces, so urban dwellers will be able to pick out stuff that actually fits inside those tight spots.
Or you can lounge back on that futon and pretend your happy with your decor.