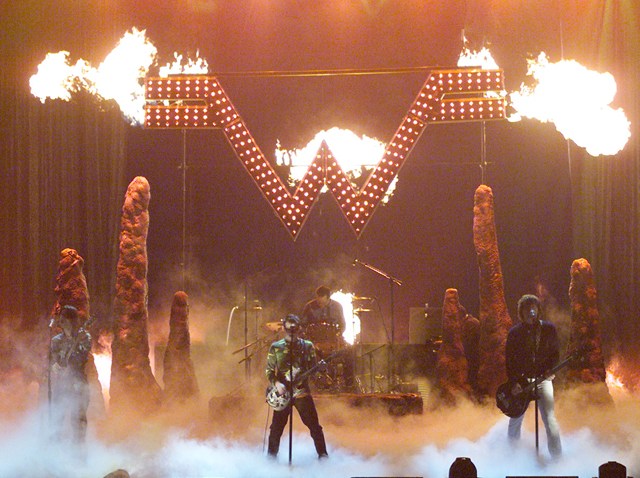 BREAK OUT THE BLACK-FRAMED GLASSES: The nerd rockers in Weezer stop by the Aragon, playing in support of their recent album, "Raditude." Openers include Jack's Mannequin and Motion City Soundtrack. 1106 W. Lawrence Ave.; Uptown. 6 p.m. $44.75. All ages.
DANCE LIKE A ROBOT: U.K. group Friendly Fires is a Voltron composed of dancey, disco beats and lo-fi punk-rock production, which makes it a pretty good bet that the band will put on a good show tonight at the Bottom Lounge. Openers include The XX. 1375 W. Lake St.; West Loop. 8 p.m. Sold out. 18 and older.
LISTEN UP: Audio festival Third Coast and MacArthur Fellow Stuart Dybek present "Sound Drops," a collection of short audio pieces about Chicago that are produced by Chicagoans. The event takes place at the Chicago Cultural Center's Claudia Cassidy Theater, and it's free, which is great considering rents due the first of the month. 78 E. Washington St.; Loop. 7 p.m. Free.