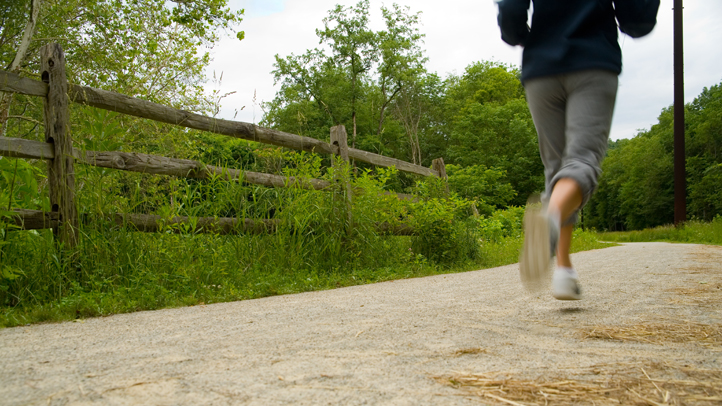 Feel like running this weekend? You're in luck! Here are some fun races happening around town that you might want to check out:
Saturday, October 19th:
2nd Annual St. Eugene Trot 'n Treat 5K Run/Walk & Kids' Monster Dash - 9 a.m. at 7930 W. Foster Ave. For northsiders, this fundraiser offers family fun for all with bouncy houses, clowns, face painting and more at their post-race party. Pizza, hot dogs, popcorn, and other goodies are offered as well. Kids can partake in the Monster Dash, and grown-ups can win Universal Sole gift certificates for placing first in their age group. Online registration closes at noon tomorrow, but you can still register on race day for $5 more.

Running Excels Tombstone 5K - 9 a.m. at 2900 W. 111th Street. For those on the south side, you might want to check out this race through the historic Mount Greenwood Cemetery, just in time for Halloween. In-store registration is still available, and winners receive gift certificates to the store. All pre-registered participants get a hoodie too. Costumes are encouraged, and the post-race party offers food, face painting, and Zumba.
Sunday October 20th:
7th Annual Stride Against Violence 5K Run/Walk - 9:30 a.m. at Montrose Harbor. This race is an event benefiting Apna Ghar (Our Home), a safe haven for Chicagoland women and children who are experiencing domestic violence. Prizes go to those who hit fundraising goals, so support a good cause and register here.

The Running Dead Zombie 5K - 4:30 p.m. behind Kankakee Community College (100 College Drive). Show up to this race dressed as a human or a zombie, and after a head start, zombies will be released to chase the humans and collect their "lives." Part of the proceeds benefit Matteas Joy, for food and gifts for families with hospitalized children. Register here to sprint alongside the Kankakee River.