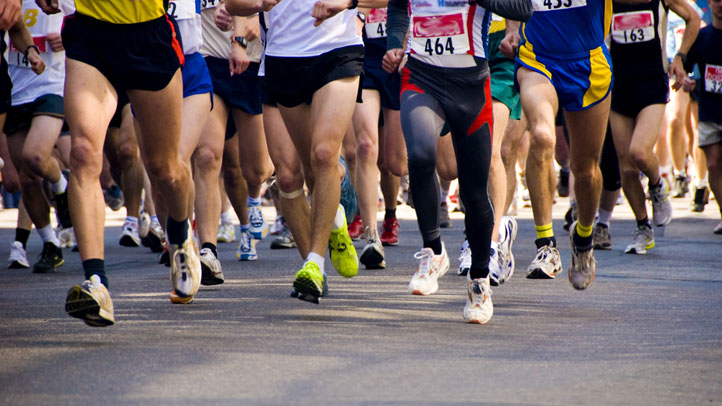 And just like that, we're at the end of another week. If you want to end the week (or start a new one) with a race, here are a few happening around town:
Saturday November 9th:
Chicago's Perfect 10 - 7:30 a.m. at Navy Pier. This is the third annual 10K/10 mile race held at Navy Pier. Online registration is closed but you can register in person today at packet pick-up at the Kingsbury Center (1435 N. Kingsbury) in Lincoln Park until 7:30 p.m. You can also register at the race day expo in the Lakeview Terrace Room at Navy Pier starting at 6 a.m. tomorrow. 10K is $55.00 and the 10 mile race is $75.00. Participants of both races receive a finisher's medal, hoodie, and post-race refreshments. Proceeds will be donated to Gateway to Cancer Research and Team Demand.
The MO Run - 10 a.m. at Lincoln Park Grove 13. This moustache-themed 5K aims to raise awareness and funds for men's health issues. Online registration is closed but you can register in any Dick Pond store during business hours, or do race day registration for $45. Particpants receive a shirt, a moustache trim from a local barber, and a post-race adult beverage at the afterparty at McGee's Tavern and Grille.
Sunday November 10th:
World Run Day - Anywhere at anytime! Sunday is World Run Day, and the concept is a little different from other races. Create your own course, register it online, and dedicate it to a person, idea, cause, anything! Complete your run and share it on their website. Registration is $18.99, and participants get a t-shirt shipped to them, and their E-Bib displayed online. It's a pretty cool concept designed to mobilize and unite the running community, so check out the map on their website and see where people will be participating (some even internationally)!