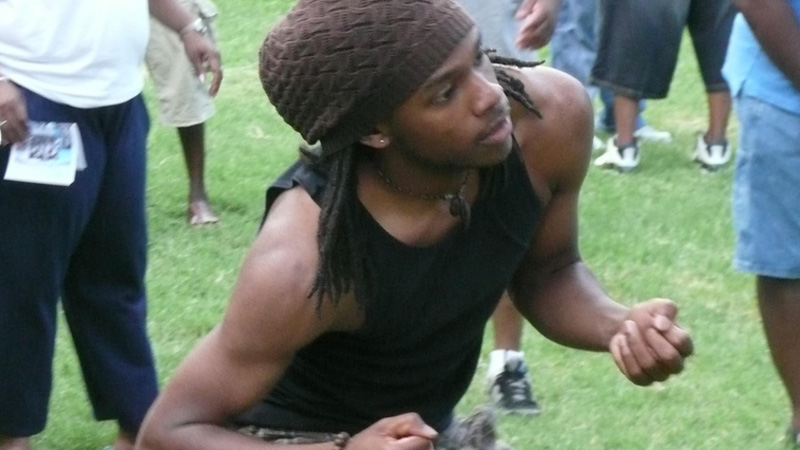 The 312 Dining Diva puts her stamp of approval on the following events this weekend:
The Chosen Few Picnic: It's more like many thousand now, as this annual tribute to deep, underground house music attracted more than 20,000 revelers in 2009. A number of local and international deejays spin, plus this year's feature is a performance by legendary vocalist Rochelle Fleming from First Choice. 8am-8pm Saturday. Prices vary; get info here. 63rd Street and Hayes Drive.
PLAY BALL: Fact. The only time you can drink beer legally on North Avenue Beach is Chicago Sport and Social Club's annual Volleywood event. Take advantage of it on Saturday. Watch the teams play, watch the gals and guys strutting around wearing next to nothing, and to top it all off, watch old skool hip-hoppers Naughty by Nature perform. Ya, you know me. 1 p.m., North Avenue Beach
Crescendo: Hmmmmmm, a bikini car wash bash benefiting the Breast Cancer Network of Strength?! I'm certain there will be a whole lotta clean cars riding around River North this weekend. Daytime event also features a lemonade stand and prizes. 2-6pm Saturday. $20 includes hand wash, wet rinse and towel dry.
Fashion Stills at Sofitel: The luxury hotel partnered with Parisian photo gallery, Polka Galerie, for this touring exhibition of never-seen-before photographs of rare moments backstage with Dior, Chanel and Yves Saint Laurent. It's on display through August 22, and while there indulge in Le Bar's La Terrasse, or new outdoor dining and drinking option. $5 small bites include chorizo and crushed tomatoes; Serrano ham on garlic baguette croûtons and beef skewers with shallot marmalade.
English: The final match for the World Cup happens Sunday between Spain and the Netherlands. This viewing party will include an appearance by Chicago Fire midfielder Patrick Nyarko and ESPN 1000 talk show host Fred Huebner. Daydrinking! deals include $4 Goose Island 312 bottles; $7 Goose Island Matilda and Sofie drafts; $7 Jose Cuervo Tradicional Margaritas and $6 Jose Cuervo Tradicional shots. Chef Radhika Desai's British-inspired American menu complements with items like curry mussels, lobster & white truffle mac 'n' cheese, and Guinness pulled pork sliders. 1-5pm.
Audarshia Townsend is the creator of the local food blog 312DiningDiva.com. She also provides content for Dining Chicago and Playboy.com.