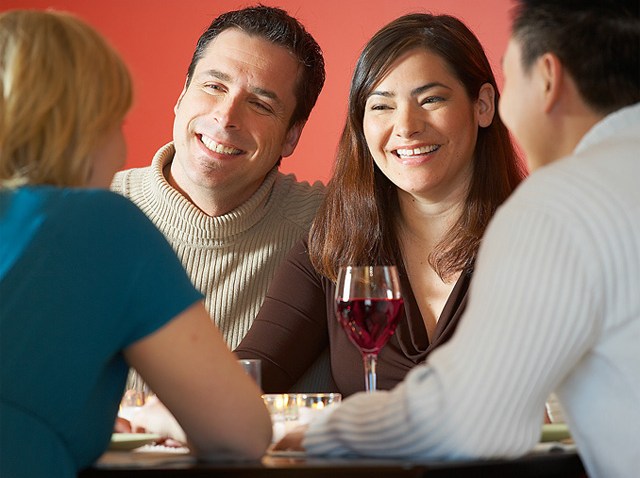 With the holidays upon us, the 312 Dining Diva offers some new and some familiar spots to cure those winter blues this weekend.
THURSDAY
If $16 cocktails are out of your price range, check out Flo on Thursdays for drink specials at the bar. They're doing $4 3 Floyds Gumballhead, $3.50 house margaritas, $4.50 mojitos and $16 margarita pitchers. Also, if you get there between 2:30-5:30pm, you can stuff down all the tacos you can for $2.50. Yummy times 10 for shredded chicken, roasted pork and veggie.
FRIDAY
Mr. Brown's Lounge debuts today in Ukrainian Village, and Urban Daddy got the scoop first. We're looking forward to heaving plates of jerk chicken, beef patties, plantains, and island mac and cheese keeping us warm all winter. Deejays spin on weekends, too!
SATURDAY
Head to Edgewater for the annual Holidays Around the World. There's a tree-lighting ceremony, artists' festival, and free goodies at a number of restaurants in the area, including Bananas Foster Cafe (egg nog and mince pie samples noon-3pm) and Metropolis Coffee Company (free baked goods and a holiday drink special). Noon-4pm.
SUNDAY
If you've been a lazy ass lately and cannot make it out of your bed to get to a proper brunch, then this one's for you. Chaise is extending its brunch until 5pm, so now you have no excuses. Executive Chef Cary Taylor's stamped his Southern roots all over the menu in offerings like the shrimp 'n' grits made with Laughing Bird shrimp and Three Sisters Garden grits; a Cuban Croque Madame blessed with smoked and pulled turkey, fried egg on toasted brioche; and Sunday mac 'n' cheese (smoked Gouda, toasted breadcrumbs, garlic sausage and scrambled egg). Also get tableside Bloody Marys for $5 each.