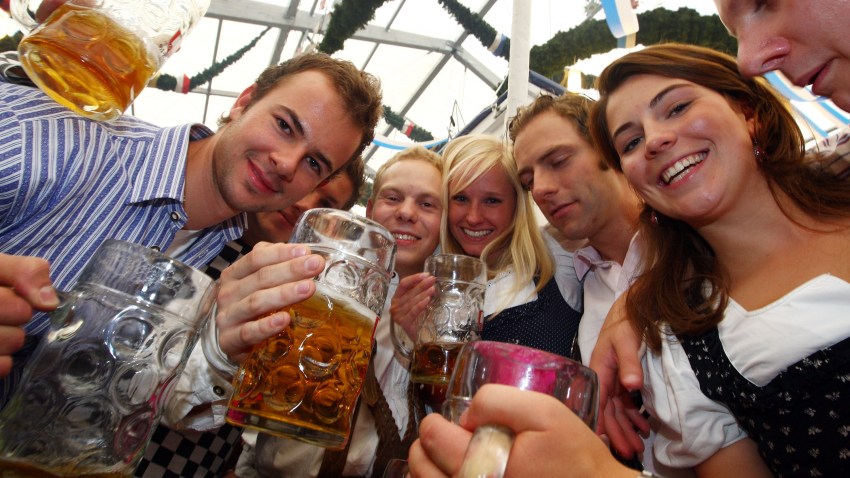 The 312 Dining Diva is more of a wine and cocktails gal than beer, but that doesn't mean she can't hip you to the best places to score some brew this weekend.
Top Pick:
Midwest Microfest happens Saturday on the plaza at Millenium Park's Park Grill. You'll get to sample eight of the best breweries in the Midwest as well as enjoy $2 pulled pork sandwiches, mini burgers and beer-braised brats. Noon-7 p.m. Saturday. Free.
FRIDAY
Lucky to have Friday afternoons all to yourself?! All October you should head over to the Palm Court at The Drake for Catwalk Fridays. The producers have put their spin on what would've otherwise been another ho-hum afternoon tea. Local upscale boutiques showcase their best; you get to nosh on scones, finger sandwiches and pastries, plus sip tea. Two shows every Friday at 2pm and 3:15pm. $29 (reservations required at shaun.rajah@hilton.com). SATURDAY
Whether you're a football fan or not, you're likely to have balls of fun at this party celebrating the debut of Comcast's Game Time Dine. Happening at Old Town Social, the event includes mingling with the stars (including Bears star Israel Idonije), a sneak preview of the football-oriented food show, plus comped apps and cocktails. 6:30-10pm. Free. SUNDAY
And Primehouse's first-ever OktoBEERfest kicks off tonight. Through Wednesday, Oct. 7, guests will get four courses paired with a different local microbrew each night. Sunday's event features the home brews of Executive Chef Rick Gresh, followed by Two Brothers Beer (Monday), New Holland Brewery (Tuesday) and Goose Island (Wednesday). Peep Rick's entire menus for OktoBEERfest here. Each event starts with a beer-focused reception 6:30-7:15pm. $55.
Audarshia Townsend is the creator of the local food blog 312DiningDiva.com. She's on Cloud 9 after the AMC show won a second consecutive Emmy for "Best Dramatic Show." Townsend also provides content for Dining Chicago, Chicago Tribune Sunday Magazine, Playboy.com and Concierge Preferred.