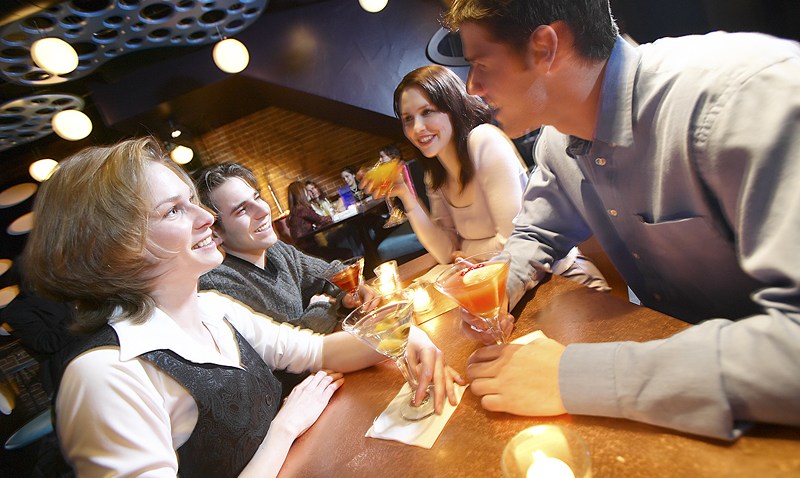 As much as you may claim that Valentine's Day is a Hallmark holiday and you don't care about spending it alone, let's admit the truth. Everybody wants somebody. And if you're still on the lookout for that special someone, the 312 Dining Diva has a few suggestions.

THURSDAY
For 'sho there will be a bunch of guys circling SmallBar Wicker Park as they tap a firkin of Bells' HOPSLAM! Cask Ale Jam, which is supposed to be a rare sighting in Chicago. All unattached women in the area should be there. Yes. 8-11pm. No cover, but they're charging $7 for a 10oz snifter til it's gone.

FRIDAY
The First Fridays that started it all in the early 1990s happens this time at Crimson Lounge. Get there right after work for half-price admission, and stay for the dance party. That means that you'll need to wear something extra cute to work. 6-11pm. Cover varies.

SATURDAY
One of the weekend's coolest events is Paint-n-Palate, going down at Avram Eisen Gallery (5202 N. Damen Ave.). It's a wine-tasting party where the main attraction is visual artist Nathan Jalani Taylor, who will paint a series of works on the spot. It should make for interesting conversation as guests attempt to re-create his work as they're all given paintbrushes, blank canvases and easels. Thank god he'll be walking around giving instruction so you don't look too bad in front of the others. Your ticket also includes a $20 gift certificate toward custom framing at the gallery, appetizers and wine. 4-7pm Saturday. $45; advance tickets only at (773)574-5410.

SUNDAY
Surprised these guys never did this before. 20/30 Club -- composed of mostly single professional men in their 20s, 30s and ahem, 40s -- throws a Super Bowl party where $10 of the admission price goes to a local charity. You'll get endless food (corn dogs, sliders, hot wings) and an open bar for $35. What's really cool is that if you're not drinking it's only $10. Party happens in Lakeview at Rockwood Place. 5-11pm.
Audarshia Townsend is the creator of the local food blog 312DiningDiva.com. She also provides content for Dining Chicago and Playboy.com.