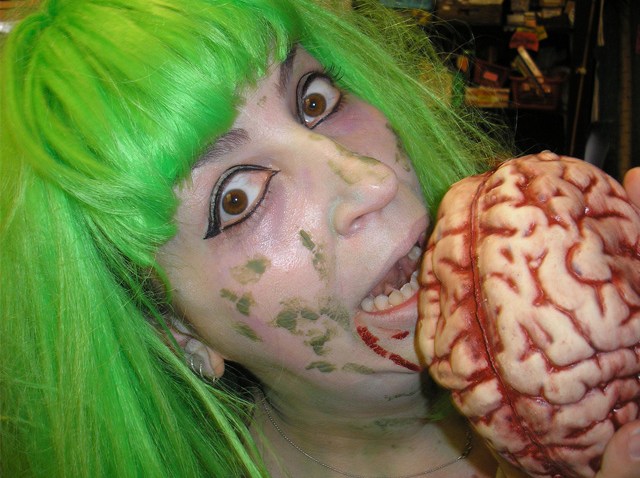 Whether you dress up as a Real Housewives of Atlanta character or one of the many recently deceased celebrities from the summer of '09 for Halloween, we're sure you're going to look absolutely dreadful -- which is a good thing. But even the ghoulish got to eat. The 312 Dining Diva has some suggestions:

THURSDAY
If you're single and ready to mingle, grab your buddies and head over to Sheffield's for the annual pumpkin carving party. All you have to do is show up because they're supplying the pumpkins for free! Do your best work now because Sheffield's will be displaying them throughout the bar. Starts at 5pm tonight through Saturday. Free.

FRIDAY
This is definitely a treat for the adults! The team from Twisted Oak Winery makes an appearance at the University Village LUSH for a special release party for River of Skulls, a limited-edition Syrah blend. In addition to the tasting, you'll get snacks, rubber chickens and staffers dressed up in pirate costumes. 6-9pm. $40, but RSVP recommended.

SATURDAY
Experience Sunda's first-ever Dim Sum in the Dark, as guests will be treated to a selection of dim sum items in a sophisticated, darkened, candle-lit room. Share-able items (all for $8.88) include crab pot stickers, Har Gow (shrimp-filled dumplings), BBQ duck legs, steamed Chilean sea bass and five spice chicken wings. The regular menu will be offered as well.

MONDAY
And if you're still up for more hangin', this week's Pops for Champagne Shift Drinks party is one not to be missed. Guest mixologists Steven Cole (Violet Hour) and Charles Joly (The Drawing Room) will sling the magic, plus Nacional 27's Adam Seger will also be in the house sampling his just-released Hum liqueur in a few signature cocktails. 8pm-2am. No cover.