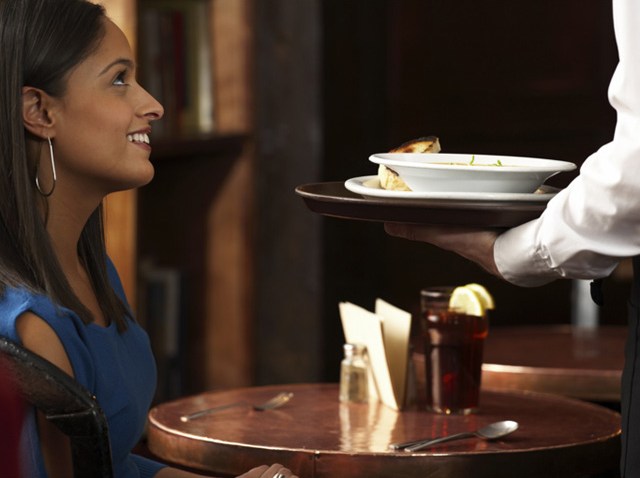 Sure it's warmed up a bit lately, but let's be realistic -- the thermometer still reads 30-something. That's cold. Valentine's Day is still a few weeks away, but the 312 Dining Diva suggests you grab your sweetie now, and cozy up at these hot spots.

THURSDAY
West Town Tavern's wonderful Pappardelle with turkey meatballs, roasted tomatoes, market veggies and mushrooms is not going to be one of those dishes you'll want to share with your sweetie. So your night will be fight-free if you both order it, along with a bottle of 2006 Quinta de Cabriz Red.

FRIDAY
If it gets below 20 degrees tonight -- or any night this winter -- make your way to MK for a complimentary Hot Toddy.

Hot Toddies are also on tap at graham elliot, when it reopens tonight after a holiday break. Mixologist Lynn House's take on it is the Hot Crimson and Clover, made with Hum Liqueur, rum, Hibiscus tea, lemon, honey, clove rock candy syrup and garnished with a brûléed lemon.

SATURDAY
For guys who want to throw the smooth moves on a mama, take her to the new Elysian Hotel, where she's certain to be impressed. Right now what's hot on the menu at casual eatery Balsan is the duck cassoulet, made with cranberry beans (cooked with pork belly, bacon, chicken stock herbs), confit duck gizzards, confit duck leg, pork skin, duck heart and homestyle Toulous sausage. That's only $10 and serves two people. Skip dessert and instead opt for the Kentucky Cider, a delicious drink of bourbon, warm apple cider, cinnamon and star anise topped with whipped cream and shaved nutmeg. Get one more nightcap at Bernard's, the delightfully decadent bar on the second floor. A Hemingway Side Car (cognac, Cointreau and lemon) or Brown Derby (bourbon, grapefruit, honey) would be the perfect way to cap off your evening.

SUNDAY
Cozy up to the fireplace at sola, where Executive Chef Carol Wallack's putting a Hawaiian and Asian twist on her comfort soups. Indulge in Carrot Miso or Parsnip Miso, her take on 'French' onion with pineapple (sweated in bacon fat) with gruyere croutons.

Audarshia Townsend is the creator of the local food blog 312DiningDiva.com. She also provides content for Dining Chicago and Playboy.com.