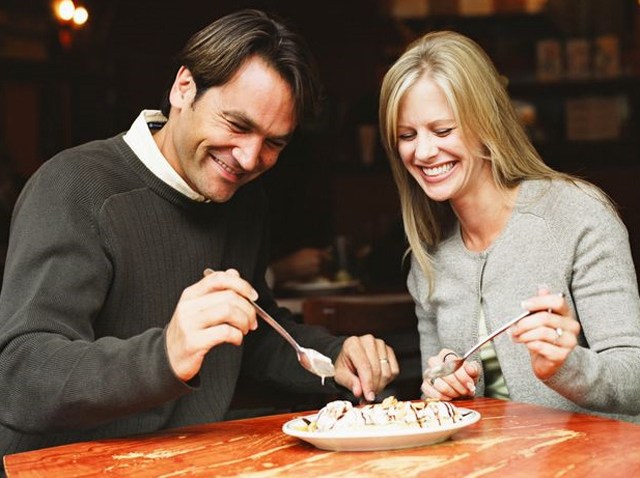 So the arrival of spring was actually an aberration, and this weekend will provide a reminder that it's actually March in Chicago. Sounds like as good a reason as any to treat yourself over the next few days. The 312 Dining Diva has some suggestions on how to do it right.
FRIDAY
I love how Friday's always a free-for-all, so anything goes and it must start with a sexy little happy hour. How about The Living Room, W Chicago - City Center, a popular after-work spot for nearby traders and tourists. Plus, the new menu is ideal for light noshing, particularly share-able plates of blue cheese polenta cakes with leeks and smoked tomato sauce; tempura shrimp in a spicy orange-peanut sauce; and the tuna and salmon tartare. Our favorite new cocktail here is My Favorite New Drink -- a hand-crafted concoction made with muddled cucumber, Hendrick's gin, simple syrup and orange juice.
SATURDAY
If we so dared splurged for afternoon tea, it would have to be the Royal-Tea at Peninsula. For $95 a person, we'd get regular tea fare of finger sandwiches and mini-cakes ($36), plus bubbly, caviar, extra desserts and savory bites. 2:30-4:30pm seatings.
Since we're certain to be liquored up while hangin' all day in the Gold Coast, we'll have to recruit a few friends and head to The Blue Frog for karaoke. It's only a $5 taxi cab away, so that's enough time to get the pipes ready for some awesome 1980s pop. The room's tiny and the waiting list's long, but tipping the deejay just enough should get the home court to our advantage.
SUNDAY
A promising new brunch option is over at Dolce, in Avondale, for generous portions of Filipino fare. It's a bargain at $6, plus $3 Bloody Marys. They're also serving up decent maki rolls for $7-$10. Noon-3pm.
MONDAY
And Chicago Chef Week joins forces with Foodie for the second-annual event that runs today through March 28. A number of noteworthy, chef-driven restos will be doing $20 lunches and $30 dinners, but for our farewell (for now!) dinner, we'll need to choose between Mercadito for mini Mahi Mahi tacos, Hearty for the rabbit hot dog, or Duchamp for Thailand Bouillabaisse of Chilean sea bass, mussels and rock shrimp.
Audarshia Townsend is the creator of the local food blog 312DiningDiva.com. She also provides content for Dining Chicago and Playboy.com.

Check out Feast: The first word and final score on Chicago's restaurant scene, featuring videos, photos, news, commentary and the definitive Feast Rank. Sit Down to Feast Now