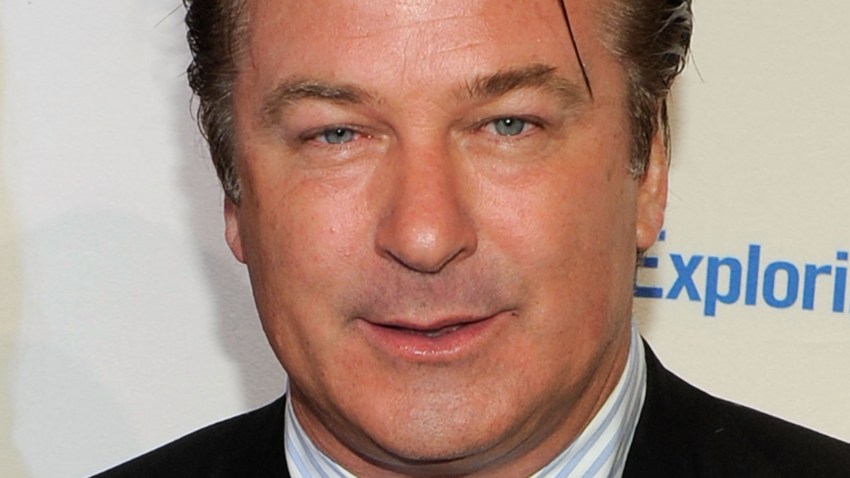 A pizza party is a fun way to entertain in your kitchen and have your guests do all the work. By creating pizza dough early in the day and then setting out a variety of toppings, your guests can personalize individual pizzas to suit their tastes. The basic recipe for my pizza dough can be found on my 2011 pizza and pasta party page. You'll find a number of tips and suggestions there as well. Today, I have two new topping options that will add even more flavor to your party. The first, a bolognese sauce that my friend Joey Chiappetta shared with me, makes a great base for any pizza. Your guests can stop there with just a little cheese on top or or crazy and add as many extras as they like to make a truly supreme pizza.

Also, to complete a pizza party, I have a simple recipe for a dessert pizza with apples, cheddar cheese, cinnamon, sugar and some mint. With a little powdered sugar on top just before serving, it's a tasty end to a fun pizza party. So, between my 2011 segment and this one, you should be able to create a fun and interactive evening with family and friends.


Pizza Dough
recipe available here on my 2011 pizza party page

Bolognese Sauce
courtesy of Joey Chiappetta

Ingredients

1 lb Ground Beef. 80/20 blend
1 lb Hot Italian Sausage
2 lg Carrots
2 Celery Stalks
1 lg Onion
8 oz pkg Mushrooms
3 Garlic Cloves, peeled
8oz can Tomato Paste
1 cu Dry Red Wine
2 28oz cans Whole San Marzano Tomatoes
1/2 cu Fresh Basil, chopped
1 tbl Sugar
Olive Oil
Beef Stock (optional)
1/4 cu Parmiggiano Reggino Rinds (optional)
Salt & Pepper

Method

Roughly chop carrots, celery, onion, mushrooms and garlic. Purée the mix in a food processor or blender until it becomes a paste. Remove and set aside.

Pulse the tomatoes in the food processor, leaving some chunks for texture. Remove and set aside.

Brown the beef in a large saucepan over high heat. Transfer to a large bowl. Brown the hot Italian sausage in the same pan. Remove from heat and combine with browned beef.

Add 2 tablespoons of olive oil to the saucepan or a stockpot and add the vegetable puree. Season with 1 teaspoon salt and 1/2 teaspoon of pepper and stir until mixture browns deeply and moisture is gone. Add the tomato paste and cook for 3 minutes, stirring often. Add the wine and continue to stir for an additional 3 minutes.

Add the beef and italian sausage to the mixture along with the puréed tomatoes and basil. Bring to a boil, reduce to a simmer. Spoon out a portion and let it cool. Taste for seasoning and add additional salt and pepper if necessary.

If the mixture looks too dry, add water of beef stock. Add parmigiano reggiano rinds (optional).

Simmer for 2-4 hours, stirring every 15-20 minutes, until meat is tender. Be sure to keep the temperature low so the sauce doesn't burn. Then enjoy as a pizza sauce, with pasta or in lasagna! This will make a large batch. You can portion it out in smaller servings and freeze them for later use.

Dessert Pizza

Pizza Dough for a 10" Pizza (see link above)
1 lg Granny Smith Apple
2 tbl Butter
1 tbl Granulated Sugar
1/2 tsp Cinnamon
1 1/2 cu Shredded Cheddar Cheese
1 tbl Fresh Mint, thinly sliced (chiffonade)
Powdered Sugar (for dusting)

Method

Peel, core and thinly slice the apple. Heat butter in a medium saucepan over medium heat. Once butter is melted, add apples. Sprinkle with sugar and cinnamon and stir to coat. Saute until apples are just tender, about 5 minutes. Remove from heat and allow to cool. To assemble pizza, roll out dough to a 10" circle. Cover with cheddar cheese. Arrange apples over cheese creating a spiral pattern if you like. Bake pizza for 8-10 minutes until crust is crisp and brown. Remove from oven and let rest for a few minutes. Sprinkle mint on top and then dust with powdered sugar. Serve warm.

If you have any questions or comment, please send me an email at wayne@waynesweekend.com or follow me on Facebook or Twitter.