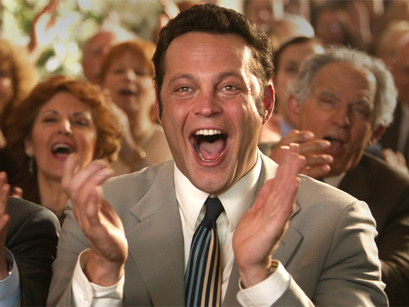 It's close to impossible to find a more hilarious duo than Chicago native Vince Vaughn and his partner-in-crime, Kevin James, and for one night only -- and only in Chicago -- we get to see them live.
The duo will be gracing the Park West stage Friday at the Wild West Comedy Show.
The night of stand up and sketch comedy will also feature performances from national comedians Richie Minervini, Steve Byrne and Bill Burr.
Vaughn originally started the Wild West Comedy show back in 2005, when he hosted 30 consecutive live shows across the country.
He and James have been kickin' it around town lately filming an untitled comedy (formerly called "Cheaters") by director Ron Howard.
Let the laughs begin.
9 p.m., July 23rd, Tickets