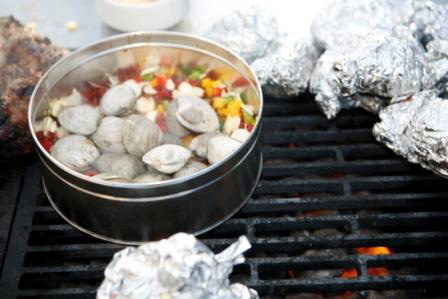 The mighty James Beard Foundation has sent word via the divine food temple in Mount Manhattan which 200 chefs in America are worthy to be annointed semi-finalists for the ultimate industry award.
Once again, Chicago is representing hard in the national categories, with Donnie Madia (Avec, Big Star, Blackbird, The Publican, and The Violet Hour) and Richard Melman (Lettuce Entertain You) up for Outstanding Restaurateur; Jean Joho (Everest) and Paul Kahan (Blackbird) going head-to-head against Top Chef's Tom Colicchio (Craft in New York) for Outstanding Chef; and Les Nomades and Spiaggia competing for Outstanding Restaurant.
Up again for Best Chef Great Lakes are the usual suspects: Curtis Duffy (Avenues at the Peninsula), Koren Grieveson (Avec), Arun Sampanthavivat (Arun's), Bruce Sherman (North Pond), Paul Vivrant (Vie), and Giuseppe Tentori (Boka). Also making the list this year is Bill Kim (Urban Belly), Chris Nugent (Les Nomades), and Michael Carlson (Schwa).
The final five for each category will be narrowed down on March 22 and determined for the annual gala on May 3, 2010 at Lincoln Center's Avery Fisher Hall in New York.