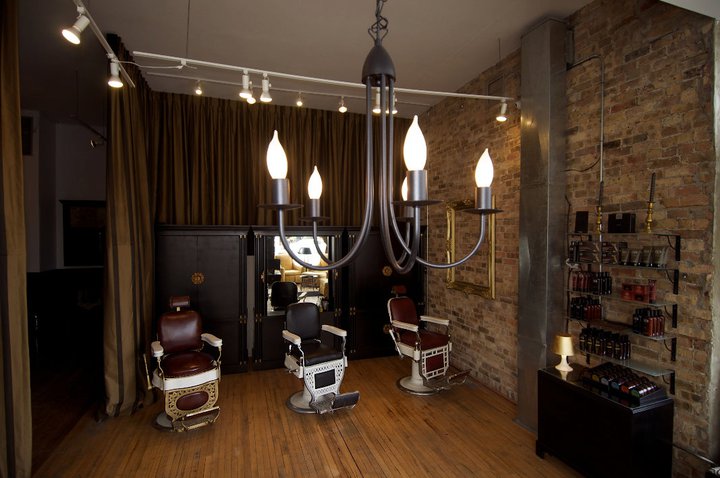 Out with the old and in with the new -- that's the concept behind the former Wicker Park men's hairdresser Urban Joe, which has been put to rest in the anticipation of another (similar) concept taking over its space.

It's called Winchester Club Barbers & Hairdressers, a new neighborhood shop for those male clientele in desperate need of an excellent haircut.
The slick space is adorned in black and white walls splashed with gold accents, with vintage barber chairs, exposed brick walls and even a vintage cash register to create a cool barber salon that pays homage to retro barbers.
Expect old school music Standards, Jazz and Alternative to Classic Rock, Oldies, and Mambo when you sit down for your cut, and you can even pre-book your music preference when you call to make an appointment. Kick back with the daily paper while you down a glass bottle of Coke, or even better, a brew at the shop's Free Beer Friday.
And let's not forget about the most important part -- the services. Haircuts start at just $21.
And now that they've added select services for ladies as well, you can make it a date.