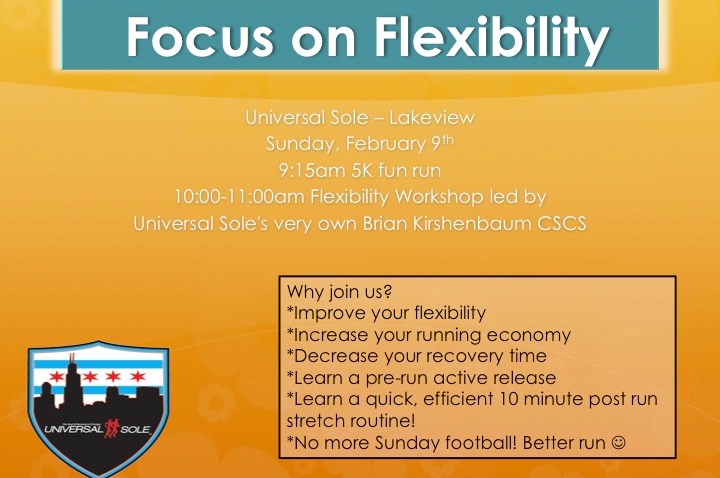 Looking to improve your flexibility? Universal Sole can help! One of Chicago's best running stores is hosting a "Focus on Flexibility" workshop Sunday.
The event will be at their Lakeview location, 3052 N. Lincoln Avenue, and it will kick off with a 5K fun run at 9:15 a.m. From 10 a.m. to 11 a.m., Universal Sole's own Brian Kirshenbaum will be leading a flexibility workshop aimed at making your stretch routines more effective, your recovery time shorter, your flexibility greater, and more.
No need to RSVP, just show up ready to run and learn!