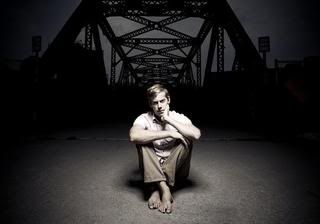 In 2005, following his success as the frontman of Orange County's Something Corporate, Andrew McMahon was set to release the first album of his side project, Jack's Mannequin. On the day the last song of the album was remastered, McMahon was diagnosed with acute lymphoblastic leukemia. The album, Everything in Transit, was still released as planned on the same day McMahon received a bone marrow transplant from his sister.
Three years later, McMahon is cancer-free and has a story to tell. His new album, The Glass Passenger, captures a darker and more introspective side of him than what we have seen in his previous albums. Filled with piano ballads fueled by desperation, struggle, and most importantly, hope (particularly "Swim" and "Caves"), Jack's Mannequin set themselves apart from the usual pop punk archetype. McMahon is just happy to still be here, and we're happy to have him.

Meanwhile, McMahon has also started his own label, Airport Tapes and Records, who signed Chicago pop rockers Treaty of Paris last year. Jack's Mannequin and Treaty of Paris play together on Sunday night at the Bottom Lounge, 3206 N. Wilton Ave, at 5 pm. Fun, featuring former lead singer of The Format, Nate Ruess, is also on the bill. The show is SOLD OUT, although there are a few tickets available on Craigslist.
Copyright Trans - Transmission