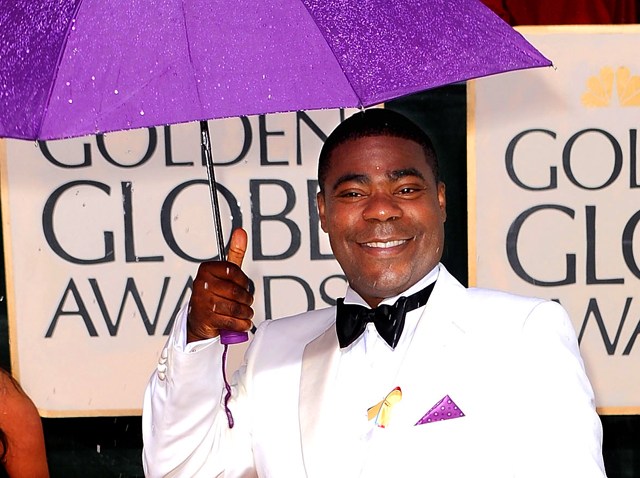 ATTENTION, PEOPLE OF EARTH: It's hard to separate Tracy Morgan from 30 Rock's Tracy Jordan. But if Morgan's appearances on local news shows are any indication, then his weekend stint at the Improv Comedy Club is bound to be hilariously obscene. 5 Woodfield Mall; Schaumburg. Saturday. 7 p.m., 9:15 p.m., and 11:15 p.m. Sunday. 7 p.m. and 9:15 p.m. $37.
HERCULEAN FEAT: New York-based DJ Andy Butler's Hercules And Love Affair play a set at the Abbey Pub, along with Kid Color, Gemini Club, Clique Talk, and Vapor Eyes. The group's self-titled debut album combines a dancey beat with the wonderfully soulful vocals of transgender singer Antony Hegarty. 3420 W. Grace St.; Irving Park. Saturday. 8 p.m. $15. 18 and older.
STORY TIME: The great thing about '80s children's movies is how they have at least one screwy scene that can traumatize an entire classroom of grade-school kids. (The Dark Crystal, Legend, and Gremlins to name a few.) The Music Box screens one such film, The Neverending Story, which includes such awesomely horrific scenes like the knight getting blown up the the eyeball-lazer-shooting Sphinx, Atreyu's horse being swallowed up in a swamp, and Atreyu meeting the wolf-like Gmork. 3733 N. Southport Ave.; Lakeview. Saturday. Midnight. $9.25.
THE LAND OF TWEETY BIRD: Didn't make American Idol but looking for the next big thing? Grab a fanny pack and head to Six Flags, where they're holding "entertainment auditions." 542 N. Route 21; Gurnee. Saturday. Singer registration is at 8 a.m. and dancer registration is at 10:30 a.m.
POETRY FACTORY: Poetry slam vet Marc Kelly Smith hosts a night of, uh, slamming at the Green Mill. An open slam will be held, with the winner receiving $10. 4802 N. Broadway St.; Uptown. Sunday. 7 p.m. to 10 p.m. $6 cover. 21 and older.