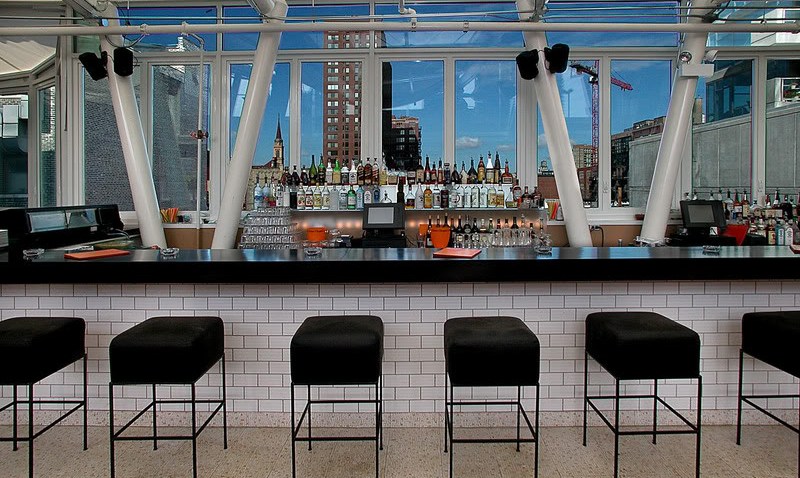 MIAMI NIGHTS: Dime Promotions continues its Wasabi Wednesdays event at Sushi Samba RIO. The third floor Sugarcane Lounge exudes a sexy Miami vibe and crowd to match enjoying a $5 happy hour menu and drink/bottle specials like $5 Grey Goose Citron Cocktails. Two guests will be eligible to win a 30 minute massage if you get there by 10. 9-1:30 a.m., 504 N. Wells St., NO COVER
FANCY PARTY: Don't bother changing after work and hit up Bull and Bear's weekly Suit Up Early Event. Video Mixer Luis Amani offers a special video set while you're enjoying passed hors d'oeuvres. Stick around as the party carries on late into the evening with a $20 hosted bar wristband. 5 p.m., 431 North Wells, Text "surreal bullbear" to 46786 for no cover.
INTOXICA! Take a break from the cold weather and get island fever tonight at this Polynesian-themed event at Trader Vic's featuring traditional food (pupus) like spinach tempura, Hawaiian poork spareribs, ginger wings and bacon wrapped chicken livers. The specialty drink is Hot Lava Rum Cider w/ Chamomile Butter. Grab a Chicago Drink Deck with every admission. 8 p.m. - midnight, 1030 N. State St. $30-$40
MUSICAL MASHUP: Double A -- Mercadito's basement lounge -- has turned the performances by violinist Katarina Visnevska and DJ William Galvin into a weekly evcent. The after-dinner party meshes classic strings and modern turntables in a way you've never heard before. 7:30-9 p.m., 108 W Kinzie St, RSVP here.