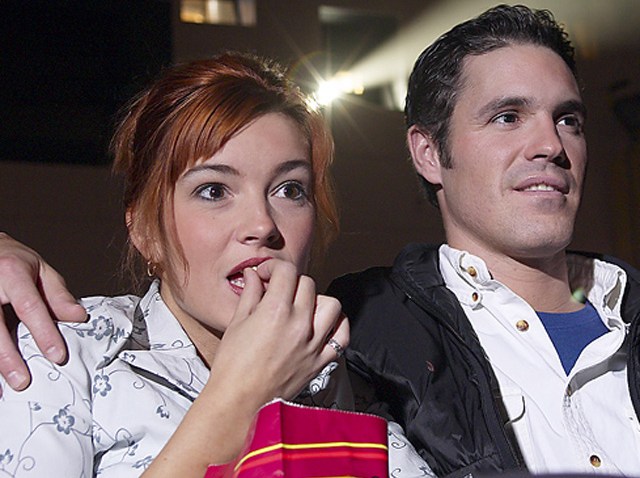 FOOD AND FLICKS: Are Mondays the new date night? Schoolyard Tavern & Grill's Movie Night Mondays may put this underrated day back on the map -- a dinner and movie combo that offers food and drink specials that your wallet will appreciate, like $5 All-You-Can-Eat Wings and $3 SoCo Lime Shots. We didn't promise a high-brow experience. 8 p.m., 3258 North Southport, NO COVER. Suggest films here.

NEW MUSIC: Another sign that the end of summer is actually in sight? Tonight's your last chance to check out the Downtown Sound: New Music Mondays series at Millenium Park. Tonight its New York's , plus the electro-tropical sound of Bomba Estéreo closing things out. 6:30 p.m., FREE

SCHUCKED UP: Shaw's Crab House is celebrating its silver anniversary, which means good news for you! Every last Monday of the month, the downtown and Schaumburg locations have been offering 25 cent oysters on the half shell. 3-6 p.m.