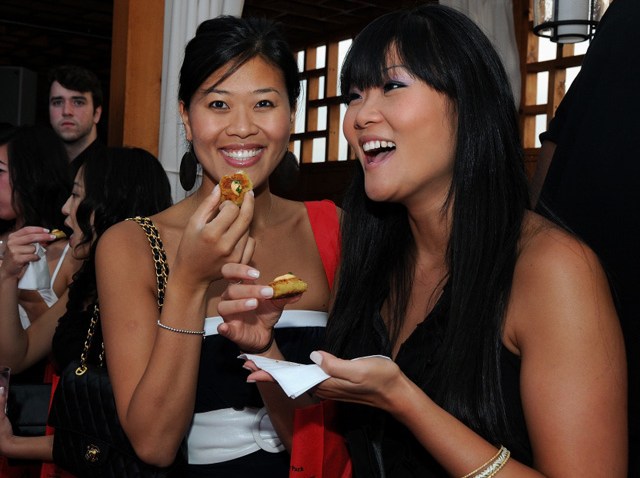 SPRING LOOKS: AKIRA presents its Spring 2011 Runway Show tonight, "Le Voyeur," at the main hall of the Lyric Opera House. Expect to see a lot of color and patterns for the guys, and for the ladies, the main theme is "sheer." This is the same location where Victoria's Secret filmed its 2010 holiday commercial, so expect to be wowed by the backdrop. CelebTV's Kelli Zink and Julian from the B96 morning show host along with the The Young Professional Chapter of Lyric Opera of Chicago. Doors open 5:30, show at 7 p.m., 20 N. Wacker, Tickets $25

GET TO THE POINT: The Joffrey Ballet of Chicago's young professionals board hosts "Pointe of Departure" tonight -- an art show inspired by a dancer's pointe shoe and featuring works by noteworthy artists that have been commissioned specifically for the event. A stylish crowd will take in the artwork, enjoy cocktails and hors d'oeuvres and a silent auction. 6-9 p.m., 1006 W. Randolph St, Tickets $55 at the door

LOVE JONES: The Shrine's popular Thursday night series "Love Jones" pays tribute to Black History Month tonight with a special video mixing set by DJ 33 1/3. The special set blends historic footage with popular contemporary music videos, taking party-goers on a musical journey full of groove and soul. 10 p.m., 2109 S. Wabash, $10
The Music...The Movement @ Love Jones / The Shrine Thurs, Feb 10th 2011 from Dj 33 1/3 on Vimeo.