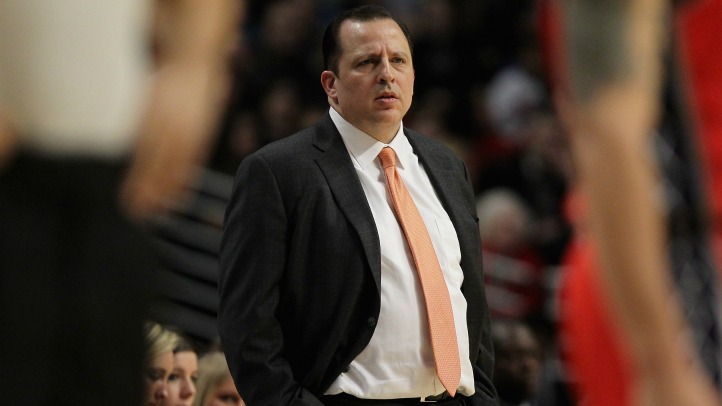 The Chicago Bulls' fourth quarter collapse against the Memphis Grizzlies Tuesday night remained a topic of conversation on Thursday after the Bulls concluded practice at the Berto Center.
To refresh your memory, Chicago opened the final stanza with a 16-point lead but shot 1-21 from the field and barely squeezed by with a four-point victory.
Obviously, the game was just an exhibition and didn't count, but it was a sign that the newly acquired reserves are still trying to figure things out. The preseason is the time to do just that and after practice, Thibs' remarked that the new 'Bench Mob' needs to do whatever it takes to jell, and they need to do it quickly.
"It better be fast. And that's the nature of the NBA," said Thibodeau to the Chicago Sun-Times.
"The reality is the games are going to start in a month and we have to be ready. This is a league about change. Every year you have a new roster and there's always trades and there's injuries. So it's how quickly you can adapt to those changes that will determine your success."
The second-unit from a talent standpoint is very good and Tuesday's offensive ineptitude should be more of the exception than the rule. Thibs, being the demanding coach that he is should have his guys ready to go on Friday night as the Bulls are in Champaign to take on the Cleveland Cavaliers and their star point guard, Kyrie Irving.