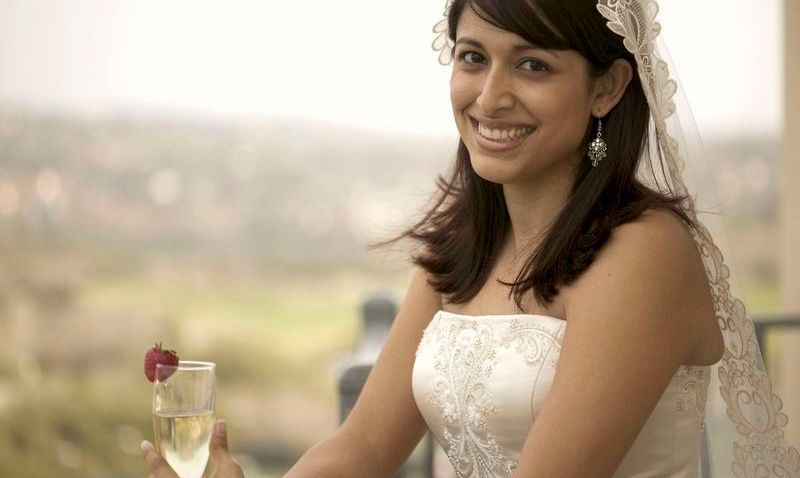 Brides-to-be are known for doing whatever it takes to get what they want -- just witness Filene's Basement's annual Running of the Brides for proof -- but there will be no scraped knees, angry elbow jabs or ripped clothing Sunday at Oak Street's Third Annual Wedding Walk.

Several Oak Street stores will be transformed into a taffeta and lace-lover's paradise from noon to 4 p.m. for the ladies to hunt for the best of the best in bridal couture.

Expect fashion shows from Vera Wang, Palazzo Bridal, Madison & Friends and Paul Stuart; wine tastings from Mirassou Winery; spa treatments from exhale spa; jewelry consults from David Yurman; shoe advice from Jimmy Choo and Tod's stylists (help us refrain from buying the $650, Swarovski-crystallized, open-toed, platform Choo pumps); registry demos from Kate Spade and Hermes, live music from the Michael Lerich Orchestra (wedding favorite "YMCA" will, hopefully, not make an appearance); floral displays by Ronsley Dream Weddings; cakes from more than a dozen local bakeries, including Flour, Sarah's and Bleeding Heart; appetizers from Spiaggia (brides on Atkins need not indulge), and swag bags valued at more than $2,000 from Elizabeth Grace and Juicy Couture.

If you're a recent bride-to-be and have some time to kill before hearing "Here Comes the Bride" (or Pachelbel's Canon), spend your Sunday on Oak Street.

It might be nice if your "something new" involved David Yurman, your "something borrowed" is of the Kate Spade variety and your "something blue" –- well, a box of that hue with a big white ribbon might work. We're out of advice on the "something old," as you'll find nothing of the sort at this event.

For more information, visit www.oakstreetchicago.com or call (312) 274-2506. Tickets are $65 for brides and their fortunate (or unfortunate) guest tickets are $25.

If nothing else, this Bridal Walk will prepare you for your Wedding March.

Erica Bethe Levin is perusing the pages of Tiffany and Co.'s new catalogue as she writes for and edits CheekyChicago.com.