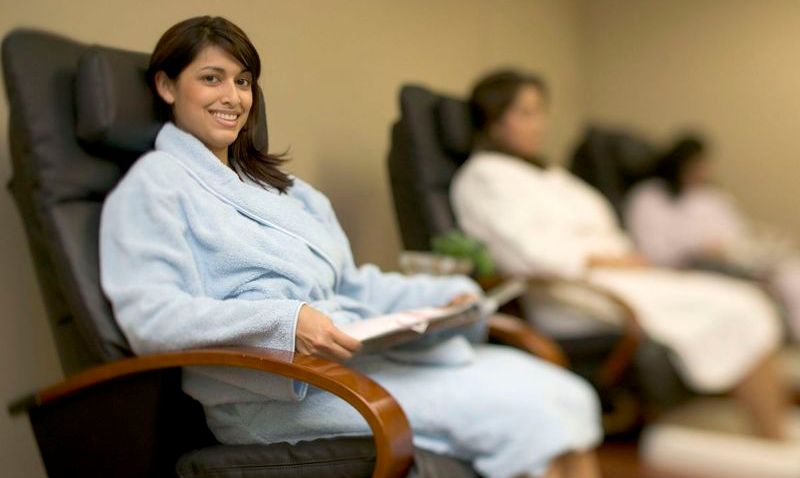 Tis the season for pumpkin picking, pumpkin spice lattes at Starbucks, and apparently, for a limited time, pumpkin spa treatments as well.
The
Spa at the Dana Hotel
is gearing up for fall with a few treatments using some scent-sational-smelling spices.
Slap the ol' credit card down for an organic pumpkin mani/pedi combo. Buy the pedicure, and the mani is free (worth $40).
If you don't care what your feet look like now that you won't be wearing sandals, get the kinks worked out instead with the Vanilla/Cinnamon massage, complete with aromas of cinnamon, vanilla, clove and citrus. For those who like the "sauce," get tipsy with a Mulled Spice Wine massage, which comes with a free glass of wine in
Aja
after your treatment.
And finally, get with the sweet escape facial -- a blend of vanilla and caramel that hydrates and energizes -- using a vanilla delight cream, a vanilla face mask and caramel cream to finish off the deal.
We don't know about you, but all this foodie spa talk has us hankering for an indulgent treat. Bring on the fall!