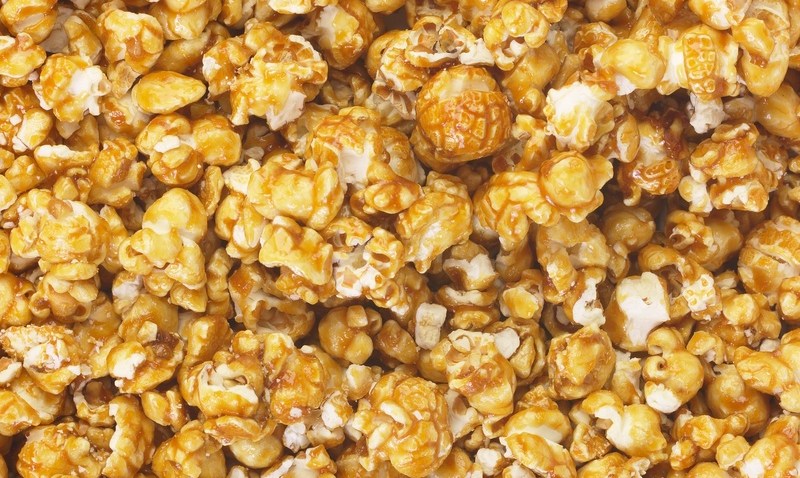 The consistently long lines outside Garrett's popcorn at any hour of the day is the best indication that they produce some irresistible goods, but we've found some other contenders recently that have really taken our taste buds on a ride.
Start with the gourmet popcorn inside J Bar, the uber-cool space that's part of the trendy James Hotel.
Grab a few handfuls while sipping on champagne and mixed drinks. With a drizzle of white and dark chocolate, a touch of cayenne pepper and a seasoning of truffle salt, this is far from traditional popcorn. And thankfully, the servers will happily keep your bowl refilled.
Over in Old Town, Jerry Kleiner's 33 Club is a hoppin' supper scene, but there's also a buzz about the popcorn they serve in the bar. While waiting for a table or grabbing a drink, check out the bacon popcorn, which has become a staple in the short time the spot has been open. The popcorn is tossed with a special blend of spices and topped with bacon, butter and fresh bacon bits.
"It is just a nice light bar snack with a little guilty pleasure --bacon -- added in," says 33 Club Chef Bob Zrenner. "The dish is very simple but has a lot of flavor, smokey bacon, popcorn, spices and butter.
You'll also find that same popcorn at one of Kleiner's other ventures, the Lobby Lounge at the ICON Theater . if you haven't been there yet, it's a must-see.
If you'd rather consume some gourmet corn in the comfort of your own home, you can still experiment with flavors. Check out the Bacon Bourbon Caramel Corn from
Salted Caramel
. Notes of
Jim Beam
bourbon and juicy bacon are countered with the sweet flavors of creamy caramel.
Looks like
Orville Redenbacher
has some competition on his hands.