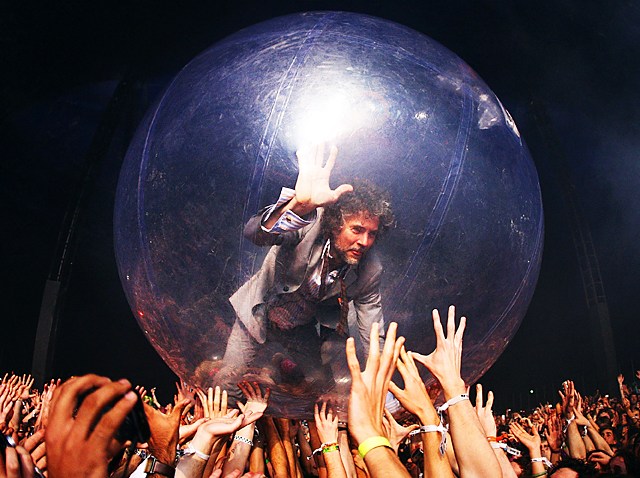 DO YOU REALIZE?: The Flaming Lips bring their psych-rock to the Allstate Arena, and openers include Pete Yorn and Phoenix, which is up for a Grammy for its fourth album, "Wolfgang Amadeus Phoenix." 6920 Mannheim Road; Rosemont. Expect a lot of confetti and some trippy projector images. 7 p.m. $40 to $50. All ages.
TASTES LIKE CHICKEN: The Music Box hosts a midnight screening of "Poultrygeist: Night Of The Chicken Dead," which is billed as the "first chicken-zombie horror-comedy." Plus, there's musical numbers, so move over "Shaun Of The Dead." 3733 N. Southport Ave.; Lakeview. Midnight. $9.25.
LOVE SONGS FOR THE RETARDED: After nearly 30 years, pop-punk band The Queers are still strumming away and working on some new material. Swing by Reggie's Rock Club and relive those angsty high school years. 2109 S. State St.; Near South Side. 7 p.m. $15. All ages.