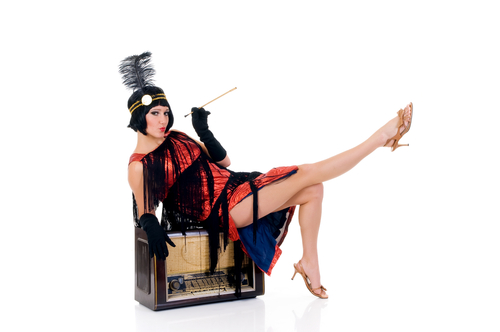 Take a step back to the Roaring '20s this week -- without that annoying no alcohol thing -- at The End of Prohibition party at gastro-lounge Red Canary.
On June 21 from 6-9 pm, StyleChicago.com hosts an evening of Jazz Age indulgences, cocktails and glamour.
Sip creative cocktails by American Harvest, organic spirit beer by Peroni Nasstro Azzuro & Batch 19, and American comfort food by the Red Canary to balance it all out.
Roulette and craps tables will be set up in the balcony casino, mini-spa services will be offered by Elizabeth Arden Red Door Spa and Massage Envy.
Silver Moon boutique will be on hand to showcase their themed fashions and patrons wearing 1920s-30s ensembles are eligible to win prizes, including two free VIP Tickets to StyleChicago.com's fall fashion show at Millennium Park on October 19.
Tickets are $35 and can be purchased in advance at StyleChicago.com or by calling 800-838-3006. VIP tickets, which include early check-in and a goody bag, are $45.