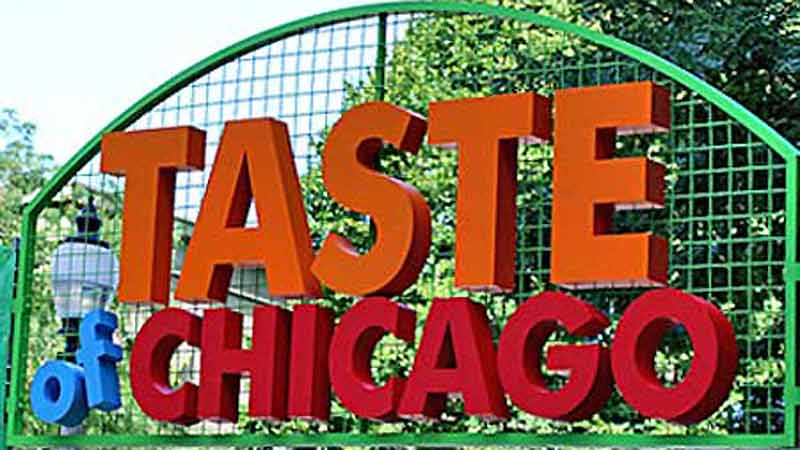 Today's the day. Chicago's biggest, most-popular summer festival opens at Grant Park. It's Taste of Chicago time!
Ribs, beef and popcorn popsicles – yes, popcorn popsicles – galore. The Taste, as always, has plenty to tantalize the taste buds of even the most eccentric foodies.
Starting Friday, the Taste of Chicago will take over Grant Park every day until the Fourth of July. Admission to the Taste and its entertainment is free, but tickets for food will be sold in strips of 12 for $8.
And lucky you, it's looking to be bright, sunny and warm for the festival's opening day. But don't let some of those upcoming rainy days keep you away. With this year's set of vendors and entertainers, it's worth it to sport an umbrella.
Seriously! We're talking Counting Crows here. For free. We're pretty sure that's worth withstanding a drizzle.
For those of you also looking to sport short-shorts and tight tees, don't deprive yourself of Chicago's annual buffet of delicious-ness for the sake of summer fashion. Humana, Inc. health benefits company created a list of healthier options at the Taste this year.
Going out of town for the holiday weekends? Not a problem. The Department of Aviation has created the first "Chicago Airport System Taste of Chicago." Restaurants at both Midway and O'Hare International Airports will offer specially-priced "Taste" portions to travelers. Live music will also be offered in the terminals on July 2 and 5.
For those who are staying in the city, we know, we know, parking is always a you-know-what during big events downtown. But want to know a secret? The most affordable and convenient parking is at the East Monroe and Millennium Park Garage, and by visiting their website you could even win one of 10 free, single-day parking passes.
So for the season's best fireworks, food and frozen treats, meet us at Michigan and Congress starting tomorrow.
We'll be the ones with popcorn popsicle juice dripping from our sticky fingers. Sounds appetizing, right?