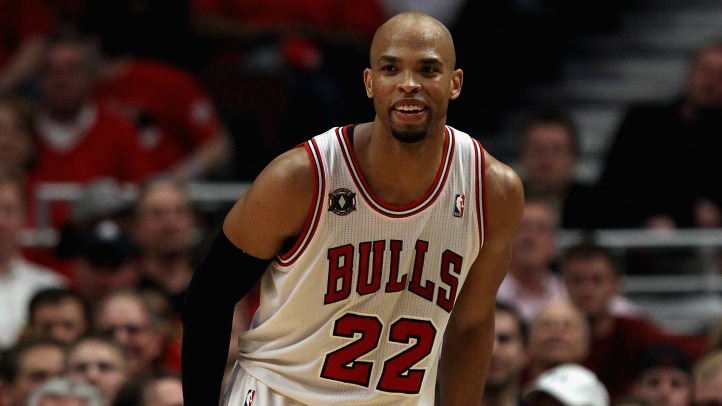 The Chicago Bulls have less than two weeks to lock Taj Gibson into a long-term deal before he becomes a restricted free-agent next summer. The team would like to avoid a repeat of what happened this past summer with Omer Asik.
The Houston Rockets back-loaded their three-year offer sheet to Asik, paying him nearly $15 million in his final year, forcing the Bulls to let their up-and-coming big man walk. There's no question another team would use that tactic to steal Gibson away from Chicago, and unlike Omer, Taj would actually be worth any "poison pill" offer sheet that he receives and signs.
Gibson is in his fourth season and will be 28-years-old by the time free agency rolls around next summer. His next deal will probably be his first and last big NBA contract and no one will blame him for taking the money, wherever it comes from. But Taj told ESPN Chicago on Thursday that Chicago is where he wants to be and he hopes to retire here.
"I'm hopeful," Gibson said. "I'm always hopeful. There is where I want to stay, this is where I hopefully want to retire one day. So we'll have to wait and see."
Halloween is the deadline for both sides to come to an agreement on a new deal, and talks between Gibson's agent and management have been ongoing. But if Nov. 1 rolls around and Gibson doesn't have a new contract, Jerry Reinsdorf should be prepared to open his wallet and write a much larger check in July than he would have had to write in October.